5 Natural Beauty Treatments That Actually Work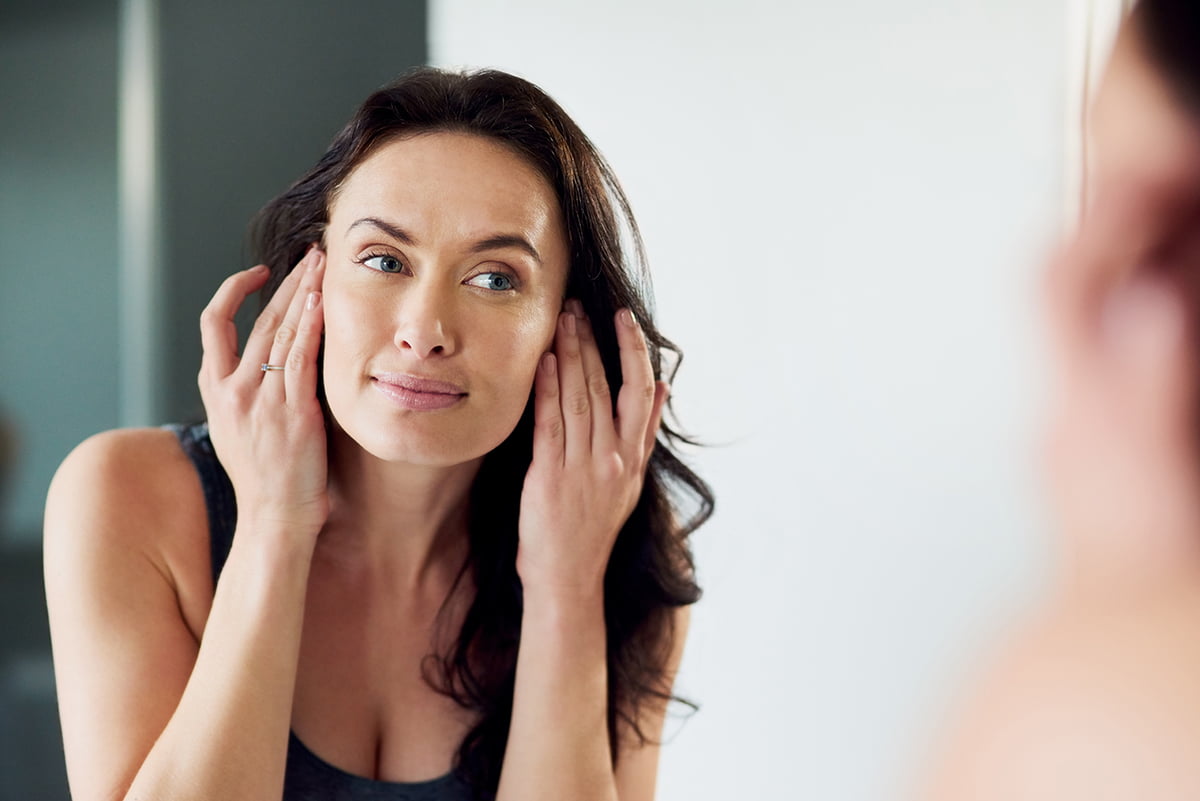 Maybe you've tried the beauty brands that claim to use all-natural ingredients—or even mixed up a DIY face mask using items from your pantry. Chances are, you have found that "natural" skincare often fails to fully bring out your natural beauty.
At Kalos Medical Spa, we use natural beauty treatments every day. The best part is that they actually work. Here are five natural skin and beauty treatments that our skincare experts love for their stunning results—all without the mess of coconut oil melting on your bathroom counter.
1. HydraFacial MD: This facial uses the power of water.
Facials don't have to be harsh to give you glowing skin. Our HydraFacial MD is a multi-step, rejuvenating facial that uses a steady stream of serum-infused water to exfoliate your skin, a small vacuum to extract impurities from your pores, and a personalized serum blend to revive your face—or any area that you choose.
While the Hydrafacial is thorough and effective, it is also natural, with no harsh chemicals or abrasive products that may irritate sensitive skin. Your skin will appear revived and bright, without feeling irritated or stripped of life.
Because patients walk away looking refreshed and glowing, HydraFacial MD is the perfect treatment to brighten your face before weddings, parties, photoshoots, or graduations. In your consultation, ask about our medical-grade HydraFacial MD boosters for rosacea and discoloration.
Dermaplaning + HydraFacial MD
We also offer a treatment that combines the natural rejuvenating power of HydraFacial with the much-loved dermaplaning procedure. Dead skin cells and peach fuzz are carefully removed with a specialty blade during your dermaplaning treatment, instantly brightening your look, helping makeup lay evenly on the skin, and improving absorption of your skincare products.
2. CoolSculpting: Non-surgical fat reduction that works.
It may seem like magic, but CoolSculpting® actually works by using your body's natural "cleaning" system. CoolSculpting is a non-surgical fat reduction treatment that requires no surgery and no downtime. By evenly applying a near-freezing temperature to stubborn pockets of fat for as little as 35 minutes, CoolSculpting naturally triggers your body to begin the process of "apoptosis," or cell death, in those fat cells. Over the course of several weeks following this procedure, the treated fat cells die and your body naturally metabolizes the cells. Many common problem areas are treatable with CoolSculpting, including:
Below the chin or jawline (submental) area
Upper arms
Abdominal wall
"Love handles" or flanks
Back and bra rolls
"Banana rolls" beneath the buttocks
Inner and outer thighs
3. SkinPen: Resurface skin with your body's healing mechanisms.
SkinPen®, the only FDA-cleared microneedling device, works by creating tiny openings in the surface of the skin to stimulate the body's natural healing response, which creates a more fresh, youthful, and smooth appearance. While the majority of people think of microneedling as a procedure for the face, it can also be used elsewhere on the body.
For example, many patients choose this technique to naturally refresh the skin on their hands, which is quite vulnerable to sun-related aging over time. SkinPen is also a natural option for improving the appearance of acne scars and discoloration, and to stimulate hair growth on the scalp.
After this treatment, you should expect redness equivalent to a minor sunburn for the first day or two. After a few days of healing, your skin will return to normal, allowing you to fully appreciate its improved appearance.
SkinPen + PRP
To enhance the results of microneedling, you may choose to combine this treatment with platelet-rich plasma (PRP). We draw a small blood sample (think "vampire"), separate the PRP from the other blood components in a spinning centrifuge, and then apply the concentrate of regenerative platelets to your skin using the SkinPen device. This process encourages healthy skin cell turnover and has potent anti-aging qualities, enhancing all of the benefits of microneedling.
4. Kybella: Dissolve fat below the chin with a natural injectable.
When you see yourself on Zoom calls, do you cringe? You're not alone. Excess fat below the chin is often a genetic trait, and is largely unaffected by diet and exercise. Kybella® is injectable deoxycholic acid, a natural human chemical that our bodies use to metabolize fat. When injected into small pockets of fat, Kybella works to metabolize the fat and shrink the skin over the next few weeks. During your consultation, we will discuss how Kybella may be used in conjunction with CoolSculpting and Ultherapy® to optimize your results. Kybella can also be used off-label in other areas of the body prone to fat deposits.
5. Restylane & Juvéderm: Soften your skin contours with natural dermal fillers.
In the hands of a professional injector, dermal fillers can rejuvenate your skin and provide a natural, makeup-free way to emphasize your facial contours. Hyaluronic acid is a naturally occurring substance in your skin; we simply inject it into areas of the face to smooth signs of aging and restore youthful contours. We offer Restylane and Juvéderm® hyaluronic acid fillers, among other types of fillers. They each come in a variety of consistencies that have been formulated to specifically address a number of concerns, including loss of volume in the face, wrinkles around the nose and mouth, and thinning lips.
Near Fort Worth? Explore Natural Skin Treatment Options at Kalos
When you are ready to try one of the natural skin treatments offered at Kalos Medical Spa in Fort Worth, the first step is a conversation with our board certified plastic surgeon, Dr. Emily J. Kirby, or one of our highly skilled Physician Assistants. We provide virtual and in-person consultations and will help you design a natural, customized skincare regimen that will achieve and maintain the results you desire. Call or TEXT 817-292-4200 to book your appointment or request an online consultation today.