Fort Worth HydraFacial MD®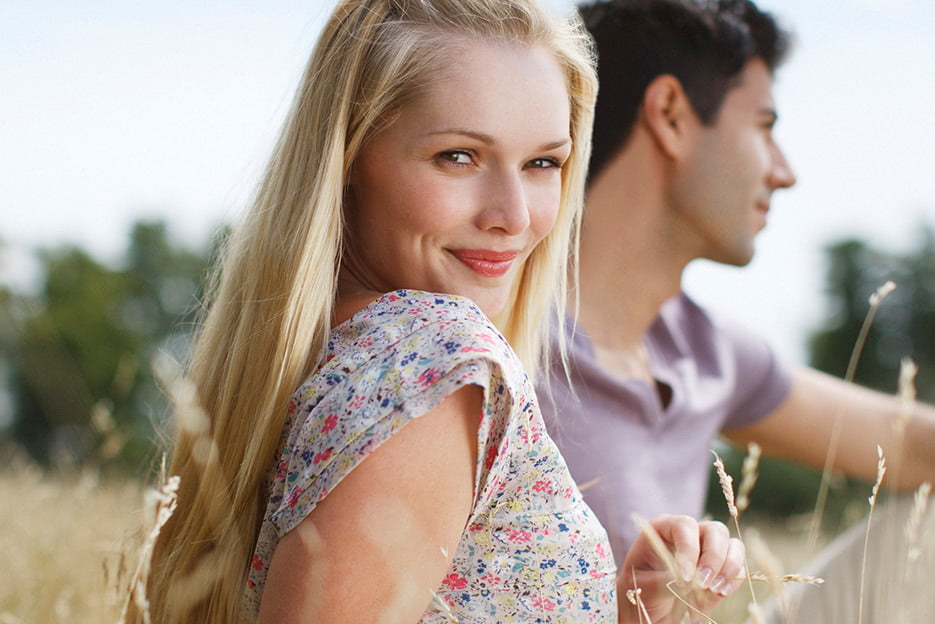 For skin that looks and feels amazing, try a HydraFacial MD
Have you noticed your skin looking dull or tired lately? Are fine lines, visible pores or other blemishes keeping you from looking your best? Get your skin back to its healthy, happy self with HydraFacial MD!



This non-invasive treatment works quickly and gently to take away all the stuff you don't want in your skin—dead, dull cells, pore-clogging dirt and toxins—and then add key nutrients and healing serums to leave your skin looking firmer, cleaner, and more radiant than it was before.
---
---
Why should I treat myself to a HydraFacial MD?
Just like you regularly go to the gym to keep your body healthy, consider routine HydraFacial MD part of your skin fitness routine. HydraFacial MD is one of our most popular treatments at Kalos Medical Spa. Apart from offering custom-tailored treatment to combat your top skin problems and improve skin health, HydraFacial MD is safe and effective for women and men of any skin type or age with no risk of discoloration, no irritation and no downtime.
HydraFacial MD typically produces noticeable results within a day or two, making it the perfect treatment before a special event and to keep your skin looking bright and healthy throughout the year. HydraFacial can also be used on other areas of the body to help you get better looking skin anywhere.
What can HydraFacial MD help me treat?
As one of the most versatile non-invasive facial rejuvenation treatments available today, HydraFacial MD can help to improve a number of common age-related skin concerns:
Diminish fine lines & wrinkles
Calm redness & even out skin tone
Reverse visible effects of sun damage
Balance oily, dry or sensitive skin
Reduce blackheads, acne scars & blemishes
Firm mild skin laxity to reduce puffiness or under-eye bags
The Kalos advantage: enhance your HydraFacial MD with medical grade boosters
Patients love Dr. Kirby for many reasons, and here's another: because she's a licensed MD, you can get medical grade HydraFacial boosters at Kalos Medical Spa to safely and effectively target fine lines, discoloration, rosacea, and other common skin concerns. Add a booster to your HydraFacial MD to help achieve rapid improvements:
BrightAlive Boost: minimize dark spots and brighten skin with a breakthrough blend of non-retinol, non-hydroquinone ingredients
Rozatrol: an innovative combination of ingredients helps to minimize the symptoms of rosacea
Other spas that offer HydraFacial in Fort Worth that are not directed by a licensed doctor like Dr. Kirby can't provide this level of treatment, so why trust your skin to anyone else?
Contact us now to schedule your appointment
How does HydraFacial MD work?
Your HydraFacial MD is customized to target the specific issues you want to address. Treatment only takes about 30 minutes and there is no preparation required before treatment and no downtime afterwards. After discussing your goals and concerns, we'll create a personalized "recipe" of antioxidant, peptide and hyaluronic acid serums to be applied during specific phases of the treatment:
Exfolation. This first phase, Vortex Exfoliation, uses a soothing, steady stream of serum-infused water to slough off dead skin cells and make your skin more receptive to treatments. Depending on your needs, we may also perform a Vortex Peel to remove blemished layers of skin without the harsh effects of a chemical peel.
Extraction. The Vortex Extraction phase removes deep-down impurities to promote skin vitality and make way for the last round of serums.
Hydration & Restoration. HydraFacial MD calls this phase the Vortex Boost and Fusion stages. Targeted serums are delivered back into the skin to boost clarity, improve firmness, and nourish the skin as well as treat specific concerns such as fine lines, redness or sensitivity.
When will I see results?
Many patients experience noticeably firmer, brighter and healthier looking skin after their first treatment. The glowing effects can last for several weeks. To further boost your skin's appearance, monthly treatments can help to maintain your healthy glow.
What does HydraFacial MD feel like?
There are not many facial treatments that feel as good as they work. HydraFacial MD is one of them. Since the key mechanism involves a jet of water, rather than chemicals, abrasives or heat, HydraFacial MD is not only painless, but many patients find it relaxing.
Hydraplaning: HydraFacial MD + Dermaplaning. A Kalos exclusive
HydraFacial MD is probably our top pick for all-around skin cleansing, smoothing and rejuvenation with zero downtime. Dermaplaning is one of our favorites when it comes to addressing specific skin concerns. This mechanical resurfacing technique removes damaged skin layer by layer to dramatically reduce flaws such as scars, fine lines, and even peach fuzz! Dermaplaning also helps "prime" the skin for HydraFacial MD by releasing damaged cells and helping the custom HydraFacial MD serum absorb more readily.
Together, this dynamic duo can help you get dramatically smoother, more flawless skin without lasers, chemicals or downtime for dangerously good-looking skin. Our patients love the "Hydraplaning" treatment at Kalos, and we will gladly talk to you about this option during your consultation.
How can I schedule my treatment?
"Great team, best in the industry. Highly recommend!"
—Frank S., from Facebook review
If you are ready for smoother, brighter and healthier skin and HydraFacial MD sounds like it might be just what you need, contact us!  Our skincare professionals will help you develop a skin treatment plan for healthier, radiant skin during a personal consultation.