IPL Photofacial Fort Worth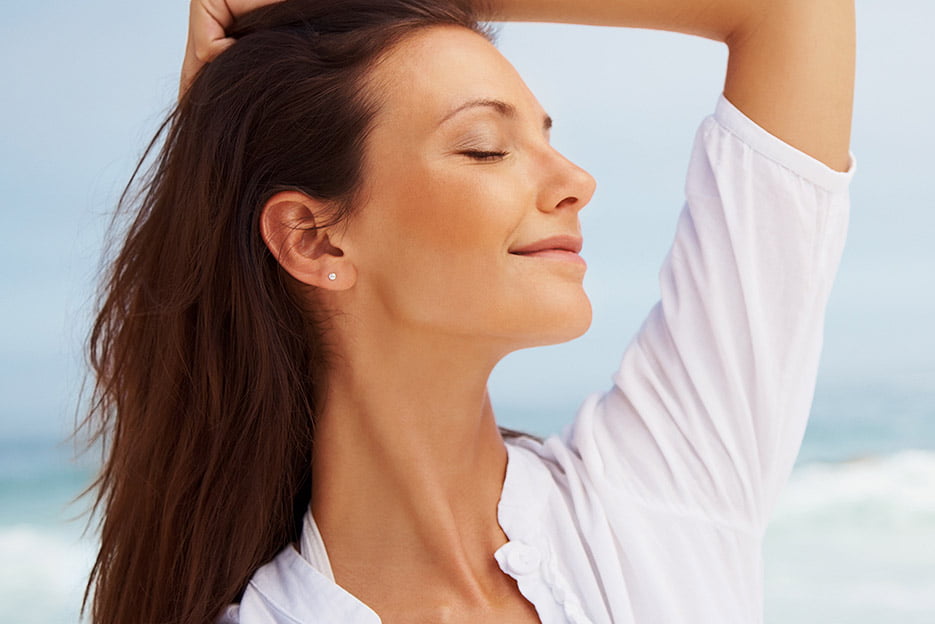 Light up your life with brighter, younger-looking skin
If brown spots, redness or uneven skin tone or texture are revealing your age just a little too well, consider an IPL Photofacial at our Fort Worth med spa. This light-based treatment is one of the most effective we have to fight pigment-related blemishes anywhere on the body with minimal downtime.
How can IPL help me get better-looking skin?
IPL (intense pulsed light) treatments are excellent for a variety of concerns, but they are particularly effective at treating discoloration and other pigmentation-related problems, including:
Sun damage, age spots & freckles
Melasma
Rosacea & redness
Broken capillaries
Spider veins
Hyperpigmentation
What is an IPL photofacial treatment like?
"I love this place because they make you feel so comfortable and are top notch at what they do!!!"
—K.K., Actual Patient
IPL uses concentrated pulsed light to produce improvements in the treatment area. The light heats skin, encouraging collagen production and cell renewal to repair visible damage. Each pulse contains a broad spectrum of light wavelengths, which absorb a range of pigments in the skin, particularly reds and browns.
Each IPL session takes about 30 minutes. While no anesthesia is required, you will be given special glasses to protect your eyes from the intense light, and a cooling gel will be applied to the area to dampen the mild stinging sensation you may feel during treatment.
Following treatment, you may experience some mild redness in the area, but this should subside within a couple of days. While you can return immediately to normal activity, you must keep treated areas protected with SPF.
Is IPL safe for darker complexions?
Because IPL affects skin pigmentation, it may not be suitable for tanned or darker skin. Whether IPL is right for any given patient is determined on a case-by-case basis. Our experienced medical providers will help you choose the appropriate treatment to get you the results you want as effectively as possible. We will evaluate your skin during a personal consultation and recommend only the treatments that are safe and effective for your skin type and concerns.
How many IPL treatments will I need?
While many patients notice improvement after just one treatment, IPL typically yields the most satisfactory results with multiple treatments in an area. Depending on an individual's needs and goals, 3 to 6 treatments may be required.
Will IPL results last?
IPL photorejuvenation is meant to be a long-term solution for a more balanced, healthy complexion. Nothing can stop the natural aging process, however, and it is possible that new blemishes will appear over time. You can help the improvements made with IPL last for years and postpone future damage with proper daily skincare, including wearing sunscreen and maintaining a healthy lifestyle.
Schedule your Fort Worth IPL Photofacial at Kalos Medical Spa
Interested in an IPL Photofacial in Fort Worth? Overseen by female Board-Certified Plastic Surgeon Dr. Emily Kirby, the Kalos Medical Spa aesthetics team of licensed aestheticians and physician assistants are more than happy to discuss how IPL can help you achieve your goals. To schedule your personal consultation, just give us a call or text at 817-292-4200 or contact us online!
Area Served: