Ultherapy® Skin Tightening Fort Worth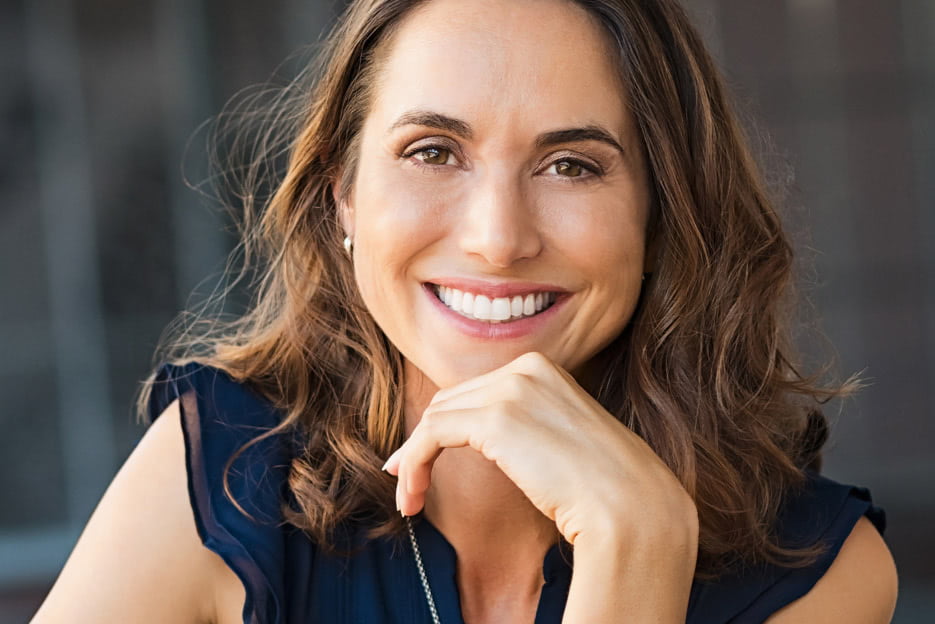 Non-surgical skin tightening in Fort Worth, TX

Do you find yourself looking in the mirror, lifting the skin on your neck, eyelids, or brow with your fingers, and thinking "if only I could keep my skin right here…" Sooner or later, most of us begin to notice sagging skin on our face, neck and décolletage but that does not mean we have to live with it.
If you are bothered by early signs of facial aging such as mild jowling, lax skin on the neck, or a sagging, furrowed brow, Ultherapy® skin tightening treatments at our Fort Worth med spa can help you turn back the clock and restore a more youthful appearance—all without surgery or downtime.
Before & after Ultherapy for full face
---
---
How does Ultherapy work?
Ultherapy uses the tried-and-true technology of ultrasound to lift and tighten sagging skin. First, ultrasound imaging locates the layers of tissue to target during the treatment. Next, therapeutic ultrasound energy is delivered directly to these tissues to stimulate collagen production deep below the skin's surface.
Following treatment, as your body naturally produces new collagen in the area, you will notice the treated area gradually looking and feeling firmer, smoother and more youthful.
Ultherapy treatments are quick, convenient, and non-invasive
No downtime is required
Results appear gradually over 2-3 months and last up to 1 year or more
Equally suitable for male and female patients
Can treat all skin types
Before & after Ultherapy to improve the jawline
Am I a good candidate for Ultherapy skin tightening?
Ultherapy is intended to help correct mild to moderate skin laxity on the face, neck or chest for patients who are experiencing early signs of aging. It will not do much to help very loose, sagging skin or extensive wrinkling, and should not be sought as a replacement for a facelift. If you are unsure of what procedure you might need, we are here to help. Board certified plastic surgeon Dr. Emily J. Kirby, medical director of Kirby Plastic Surgery and Kalos Medical Spa, works hand-in-hand with our aesthetic team to ensure each patient receives the highest level of expertise in care and understands all of their options.
Before & after Ultherapy to rejuvenate the décolletage
Meet Heather: Ultherapy Before & After Story from Ultherapy on Vimeo.
Interested in trying Ultherapy?
Are you interested in trying Ultherapy? We encourage you to take the next step and contact us for a personal consultation with our Kalos Medical Spa team in Fort Worth. We will be happy to discuss your goals and help you decide whether Ultherapy is right for you.
Area Served: