Juvéderm in Fort Worth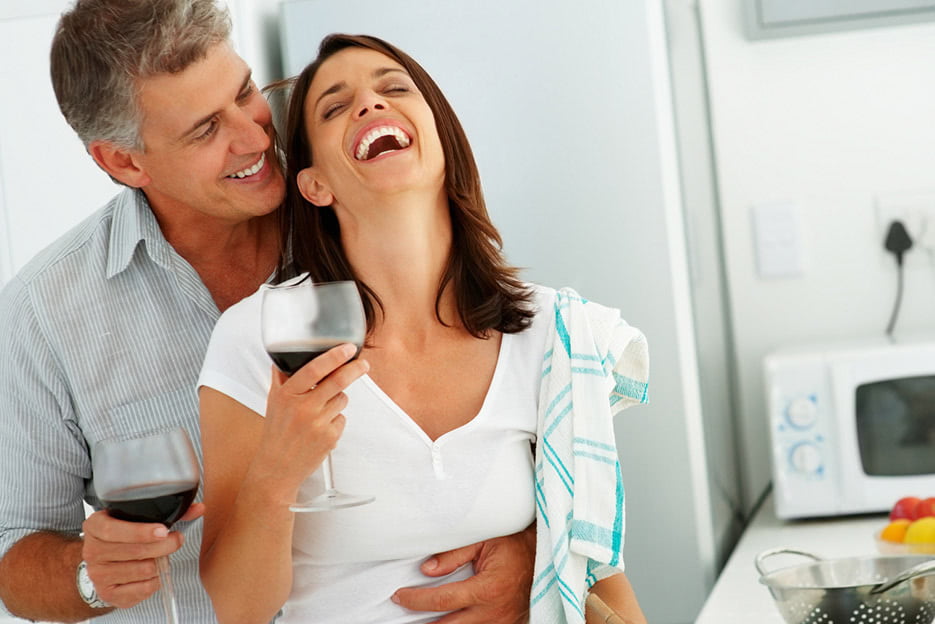 Defy signs of aging and refresh your look with Juvéderm®
Have you noticed deepening lines around your nose and mouth? Are lips lines keeping you from loving your smile? Have your cheeks lost youthful volume with time? Our Fort Worth med spa team can help—no surgery or downtime necessary.
We are proud to offer the latest Juvéderm® fillers at Kalos Medical Spa in Fort Worth. With options to treat many common signs of aging, Juvéderm products can help you look younger and better refreshed instantly and for up to a year or longer. Read all about Juvederm® XC for facial wrinkles & folds below, or click to learn about the other Juvederm products we carry:


Juvéderm® XC is a smooth gel filler that helps to instantly restore your skin's volume and smooth away facial wrinkles and folds like your "smile lines" (nasolabial folds), upper lip wrinkles, and provides lip plumping.
---
How can Juvéderm help?
If you sailed through your 20s and 30s without a skincare in the world, but now have the smile lines and character wrinkles to show for it, Juvéderm may be right for you. The soft and flexible, yet sturdy consistency of Juvéderm makes it suitable for a variety of facial rejuvenation goals, from reducing nasolabial folds to smoothing indented scars.
Depending on your area of concern, Juvéderm may be used to smooth away unwanted wrinkles and restore natural contours of your face. A slightly thicker version, Juvéderm Ultra, can be used for lip augmentation.
How long does Juvéderm last?
Juvéderm® XC is FDA approved to last up to 1 year. Touch-up injections may be needed to adjust results, if desired. Repeat injection are usually needed to maintain optimal corrections past 1 year.
What makes Juvéderm different from other fillers?
It works to create a smooth consistency gel that flows easily into the skin and provides a smooth, natural look and feel. All other hyaluronic acid dermal fillers currently on the market are made of granular consistency gels.
Juvéderm XC Before & After Photos
We are a a Top 500 Provider
Thanks to our patients, we are in the top 1% of Allergan providers nationwide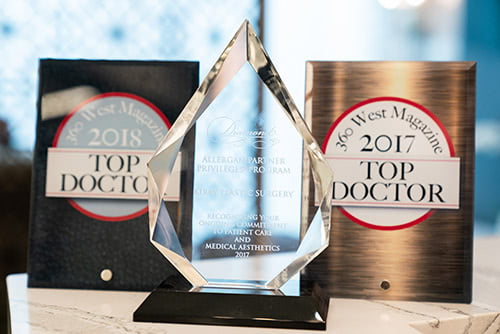 Dr. Kirby and her team have been named a Top 500 practice by Allergan, the makers of Juvéderm fillers as well as Botox® and CoolSculpting®. Dr. Kirby is one of only three plastic surgery practices with this distinction in the Dallas-Fort Worth metroplex.
The Top 500 distinction is awarded annually to the busiest practices serviced by Allergan in the United States. Earning this award distinguishes our practice and symbolizes our many years of experience and depth of knowledge in helping our patients enjoy beautiful outcomes using these products and treatments. It is a testament to our commitment to exceptional patient care through quality service and attention to detail.
We are honored to be recognized among the top 1% of over 35,000 providers nationwide and are grateful for the confidence our patients place in us.
Make your injectables appointment at Kalos Medical Spa
Our injectables providers are among the most sought after in Fort Worth. Their ability to achieve subtle, predictable and natural-looking results comes from years of training and experience, something you won't find everywhere.
"Wonderful staff. VERY friendly and attentive….They also have the best Botox & fillers around. I love this place because they make you feel so comfortable and are top notch at what they do!"
—K.K., Actual Patient
If you are ready to refresh your appearance, we can help you design a treatment plan that works with your lifestyle and goals. Contact us today to schedule an appointment.
Schedule your Fort Worth Juvéderm treatment at Kalos Medical Spa
Interested in Juvéderm fillers or other injectable treatments? Kalos Medical Spa at Kirby Plastic Surgery in Fort Worth offers a wide selection of premium injectable treatments, including Botox, Dysport, DAXXIFY, Kybella, Sculptra, Restylane, and the RHA filler collection to help you look refreshed and rejuvenated without the need for surgery or downtime. All treatments are administered by our highly-trained team of licensed aestheticians and physician assistants under the direction of female Board-Certified Plastic Surgeon Dr. Emily Kirby. Call or text (817) 292-4200 or contact us online to schedule your personal consultation today.
Area Served: