Hair Restoration in Fort Worth

Stop hair loss in its tracks with Dr. Kirby's customized Kalos Hair Plan.
Genetics, stress, and aging can all contribute to hair loss, but that does not mean you have to settle for balding or thinning hair. Here at our Fort Worth med spa, we have combined the most advanced non-surgical hair restoration science with nourishing peptides, growth factors, proven nutrients, and deep-cleansing technology to restore your hair without surgery, transplants, or downtime.
What is the Kalos Hair Plan?
The Kalos Hair Plan includes a combination of HydraFacial™ Keravive™ treatments, a platelet-rich plasma (PRP) regimen, Nutrafol® vitamins, and finasteride (optional, for men).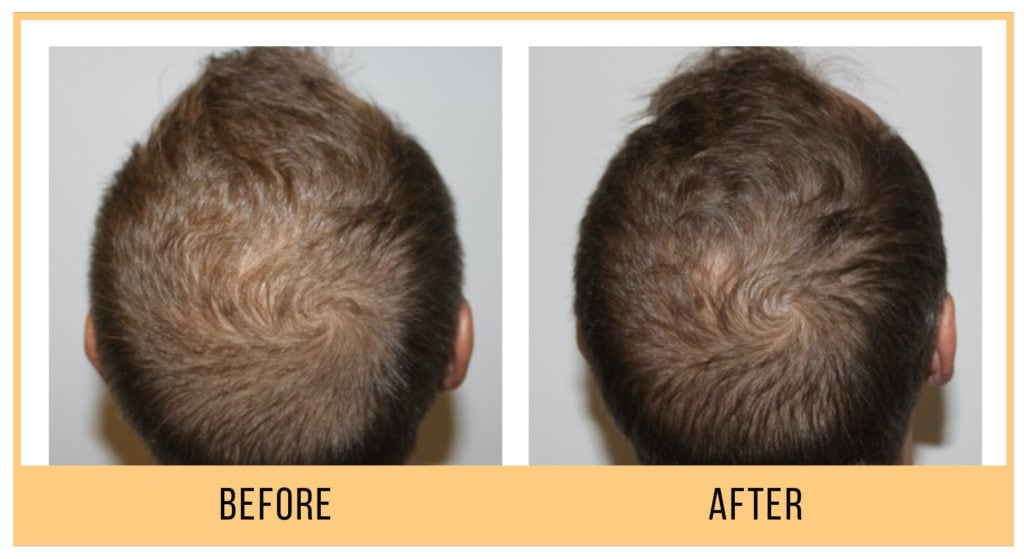 Overview of Dr. Kirby's Kalos Hair Plan
Step 1: Consultation. Meet with one of our professional team members to assess your hair loss history, patterns, and goals to determine the appropriate course of treatment. You can schedule your personal hair restoration consultation here.
Step 2: Start Nutrafol vitamins. Start your hair restoration treatment with our Hair Growth Pro Pack (a 3-month supply) and appropriate Nutrafol booster(s).
Step 3: Finasteride (for men). Review finasteride benefits with our team and begin the medication, if it is right for you.
Step 4: HydraFacial Keravive treatment. Meet with our Licensed Aesthetician, Tiffany, for your first HydraFacial Keravive treatment. Keravive cleanses your scalp and helps prepare your hair follicles for growth. Keravive treatment involves 1 treatment per month for 3 months, followed by maintenance treatments, as desired. Take home your Keravive hair serum to continue maximizing the effects of your treatment.
Step 5: Platelet-Rich Plasma (PRP) injections. PRP treatment involves 1 treatment per month for 3 months, followed by a booster treatment at 6 months, for a total of 4 PRP treatments.
Step 6: Repeat steps 4 & 5 annually or as needed.
Kalos Hair Plan recovery
Unlike hair transplantation, our hair plan does not require surgery, hair transplants, or downtime. After your treatments, you can continue your normal daily activities. Our hair plan is suitable for all skin types.
Who can benefit from the Kalos Hair Plan?
Both men and women can regrow thicker, fuller hair and regain their confidence with Dr. Kirby's Kalos Hair Plan. The treatment plan is most beneficial for patients who have noticed recent hair changes and is not as effective for hair follicles that have been dormant for many years.
Does the Kalos Hair Plan result in permanent hair regrowth?
Signs of recurrence of alopecia are expected to begin around 1 year after your completed treatment. When this occurs, it is recommended to begin the Kalos Hair Plan again from the beginning and repeat as many times as needed for optimal hair regrowth. After completing your first round of the Kalos Hair Plan, our staff will reassess your hair and scalp health to determine which treatments you will need to improve or maintain your hair growth. This may include repeating the full hair plan or continuing daily finasteride, Nutrafol, and/or targeted HydraFacial Keravive treatments.
Schedule your Fort Worth hair restoration treatment
Ready to begin your journey towards thick, healthy hair? Our hair restoration professionals can help you achieve a voluminous head of hair naturally without invasive treatments or downtime. Schedule your personal hair restoration consultation online or call/ text (817) 292-4200 today.
Area Served: