Restylane® Fillers in Fort Worth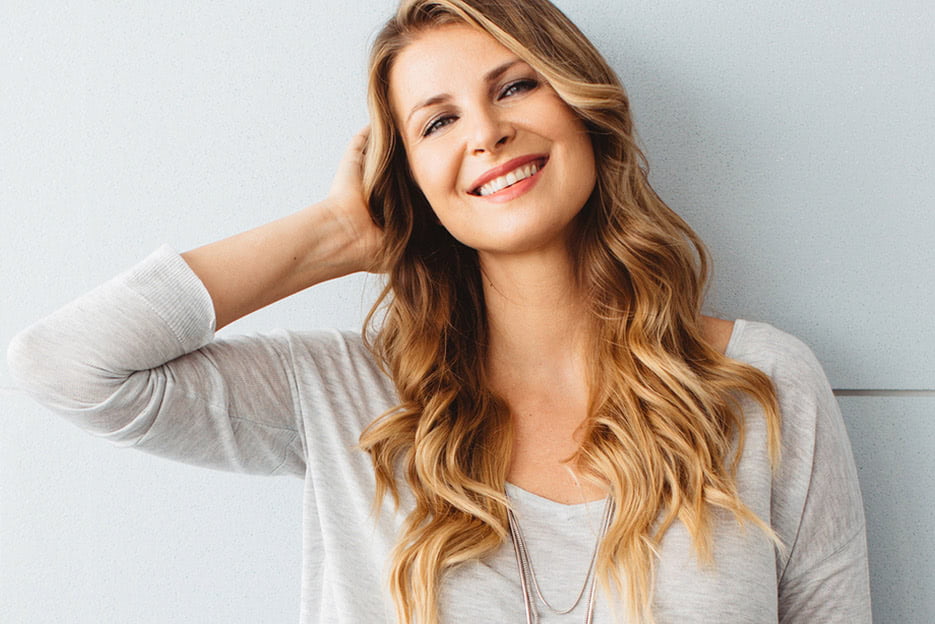 Soft, smooth & effortlessly natural, just what a filler should be
Restylane® fillers have become a popular patient choice for smoothing wrinkles around the nose and mouth, enhancing the lips or cheeks, smoothing tear troughs under the eyes, and restoring volume to rejuvenate aging facial features. We are proud to offer the full Restylane collection among our injectable filler options at our Fort Worth medical spa.
All Restylane fillers are made from hyaluronic acid, which produces a smooth, soft gel filler that feels remarkably natural under the skin. Each individual Restylane product has a specific thickness and spreadability that makes it ideal for treating certain areas or signs of aging (i.e., vertical lip lines, nasolabial folds, hollowed cheeks, etc.).
Kalos Medical Spa's highly-trained injectable specialists are experienced using a full range of fillers and understand the subtle differences in how each Restylane product behaves under the skin. They can help you choose the right filler or combination of fillers to achieve the natural improvements you want. If you're curious to learn more about the different Restylane fillers before your appointment, visit the links below:
---
"Original" Restylane® Filler

"Original" Restylane is particularly good for filling in moderate lines and wrinkles around the nose and mouth, such as laugh lines or marionette lines, with effects lasting 6 to 12 months. We can also use it to enhance lip volume for patients who want a slightly more noticeable boost in fullness than thinner fillers can provide.
Our team at Kalos has used Restylane for many years, and it remains a patient favorite for temporary, yet long-lasting rejuvenation.
---
Restylane® Silk for Lip Rejuvenation

Restylane Silk is specifically formulated to add volume to the lips, helping to smooth out fine lip lines and improve lip definition. While plastic surgeons have used alternative injectables for the lips in the past, Restylane Silk uses much tinier particles of hyaluronic acid, which allow it to readily fill in thin lip lines with incredibly natural results that last up to 6 months.
Because it is more temporary than many other fillers, and we can achieve very subtle changes if desired, we often recommend Restylane Silk for first-time lip filler patients.
---

Gradual loss in fat volume in the face and hands is a natural part of aging, but this volume loss can result in sagging skin as well as sunken or harsher features. Restylane Lyft is a thicker, more durable hyaluronic acid formula that can be injected more deeply beneath the skin, making it great for plumping the cheeks and restoring a more youthful appearance to the mid-face for up to one year.
It's also FDA approved for hand rejuvenation! We can inject Restylane Lyft into the back of the hands to minimize prominent veins, correct a bony appearance, and restore a softer, more youthful hand contour.
---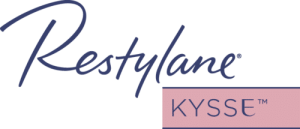 Kysse is the newest Restylane injectable to gain FDA approval specifically for use in and around the lips. Using XpresHAn Technology™, Kysse (pronounced kiss) changes the way hyaluronic acid binds inside your lips allowing for a more supple result. Because it's able to stretch when you talk or smile (or kiss!) and then go back to its prior position, the effect feels and looks more natural than other lip fillers. Clinical trials have shown that Kysse treatments last for close to a year, compared to 3 – 6 months for other lip fillers.
We recommend Kysse for patients in their 20s or 30s looking for fuller lips, as well as patients in their 50s and 60s who want to rejuvenate and bring volume back to the lips.
---
Restylane® Refyne & Defyne: Next-gen fillers that support without stiffness

Refyne and Defyne are the newest fillers from Restylane. They are made using a new technology that creates a very durable, yet very flexible gel that stretches and moves naturally with your facial expressions and movements. While provider experience and technique are the most important factors in achieving a totally natural look with fillers, the next-generation technology behind Refyne and Defyne further helps to ensure a great result.
Restylane Refyne vs. Defyne
Of the two products, Restylane Refyne is slightly thinner, making it ideal for mild to moderate facial lines and wrinkles. Restylane Defyne is slightly thicker, which allows us to inject it more deeply to treat moderate to severe facial folds. The good news is that you don't have to keep them straight—our experienced providers will thoroughly discuss your concerns and goals to make sure the filler you receive is optimally matched to your needs.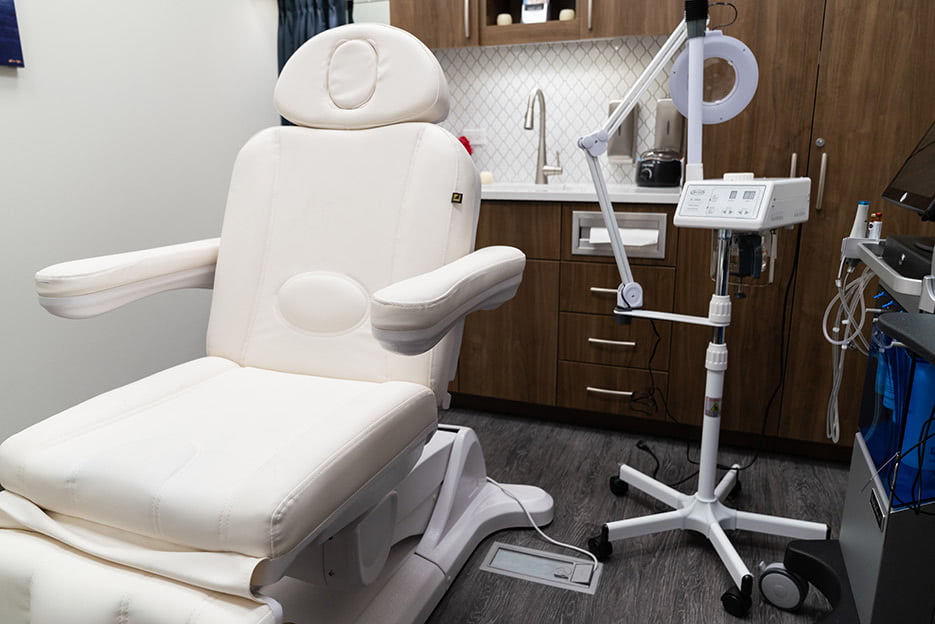 What to Expect During Restylane Treatments
As is the case with most filler treatments, Restylane injections are quick and there's little discomfort. At your appointment, one of our experienced medical professionals will inject a precise amount of your selected Restylane filler(s) into key points around the face using a tiny needle.
Treatment takes less than 30 minutes. Following your appointment, you can return to normal activity. Common side effects are mild and include slight bruising, swelling, or redness at the injection site. These typically go away over the course of 1-2 weeks.
Learn more about Restylane at Kalos Medical Spa in Fort Worth
"Wonderful staff. VERY friendly and attentive….They also have the best Botox & fillers around. I love this place because they make you feel so comfortable and are top notch at what they do!!!"
—K.K., Actual Patient
Schedule your Fort Worth Restylane treatment at Kalos Medical Spa
Would you like more information about Restylane fillers or other injectable treatments? Kalos Medical Spa at Kirby Plastic Surgery in Fort Worth offers a variety of premium brand-name injectables, including Botox, Dysport, DAXXIFY, Kybella, Sculptra, Juvéderm, and the Revance RHA filler collection, to help you look refreshed and rejuvenated without the need for surgery or downtime. All treatments are administered by our highly-trained team of licensed aestheticians and physician assistants under the direction of female Board-Certified Plastic Surgeon Dr. Emily Kirby. Call or text (817) 292-4200 or contact us online to schedule your personal consultation today.
Area Served: