Revance RHA Fillers Collection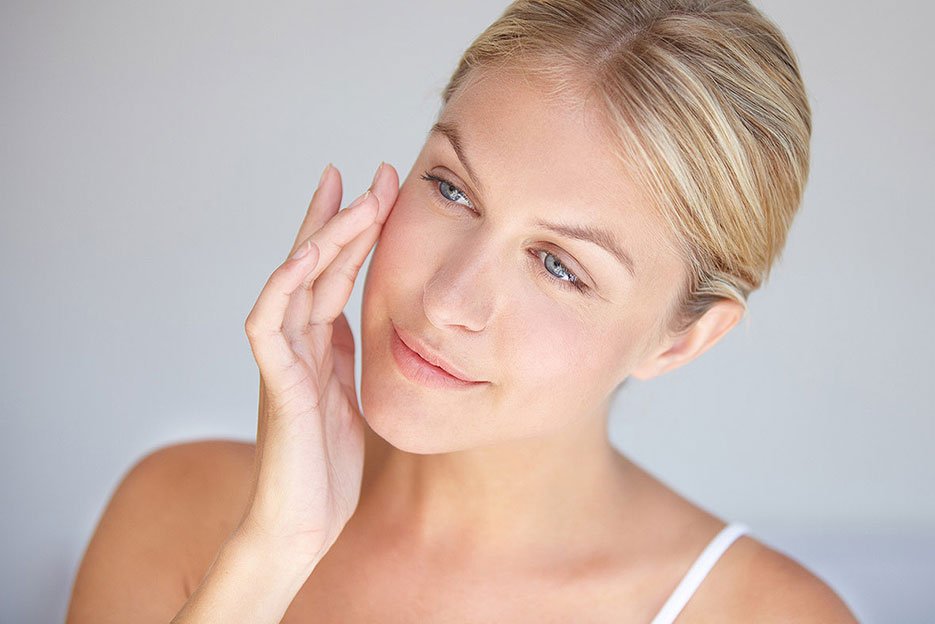 As we age, our facial fat stores become depleted, attachments loosen, and fat pads fall. This unwelcome process reveals creases and bulges that we did not see in our youth. Dermal fillers remedy this volume loss by temporarily lifting and smoothing the skin. Here at our Fort Worth med spa, we strive to use fillers to restore our patients' unique beauty; before treatment, we often ask patients to bring a photo they like from their younger years so that we can tailor the filler to their features.
Hyaluronic acid, or HA, is a natural substance found throughout the body, and many dermal fillers are composed of a lab-made version of this same substance. You may already be familiar with HA-based dermal fillers, such as the Restylane® and Juvéderm® families of fillers, but there is a newer collection of fillers in town: Resilient Hyaluronic Acid, or RHA®. RHA filler integrates into the surrounding tissues, revealing a more natural look by filling your lines as they move with your natural facial expressions.
What is the RHA collection of fillers?
RHA was developed in Switzerland in 2003 and has been used there for the past several years with gorgeous, natural results. The dermal fillers in the RHA collection (or TEOXANE RHA) are RHA 2, RHA 3, and RHA 4, the first and only fillers that are FDA-approved to treat dynamic facial wrinkles (wrinkles that move with facial expressions). Each of the fillers is specially formulated to smooth the wrinkles in your face that move throughout the day, such as smile lines, using both stretch and strength. In other words, RHA smooths and lifts folds and wrinkles while allowing you to continue expressing yourself, avoiding a frozen or filled appearance.
While RHA 2 and 3 are formulated for injection into moderate and severe folds, RHA 4 can be injected deeper to build structure in animated areas of the face, such as the cheeks. Used in a complementary fashion, these fillers allow your injection specialist to customize your treatment to your anatomy.
Each of the RHA fillers also contains the local anesthetic lidocaine for a more comfortable injection. Many patients still prefer numbing cream applied before the procedure, which we provide in the office.
What is the difference between the new RHA fillers and other HA fillers?
The main difference between RHA fillers and other hyaluronic acid (HA) fillers is that RHA is proven to treat wrinkles in areas that frequently move, such as nasolabial folds (smile lines) and other creases we see as you express yourself. Other dermal fillers are FDA-cleared to treat volume loss; to fill, or augment, a specific area (such as the lips); or to treat certain wrinkles, but there is no other filler specifically approved for treating dynamic facial wrinkles.
Many fillers with a hyaluronic acid (HA) base are cross-linked on a molecular level to make the substance cohesive, flexible, and volumizing, while also allowing for natural movement. RHA fillers use a longer molecule of HA that has undergone a special cross-linking method that preserves more of the natural HA molecule's shape, making it a more pure, natural form of hyaluronic acid.
What are the benefits of RHA fillers compared with other fillers?
RHA fillers may better integrate into your tissues, as your body may be less prone to treat the substance as "foreign," which causes less of a reaction. For this reason, you may experience these differences:
Some patients may experience less swelling after injection with RHA.

RHA filler may last longer (up to 15 months), as the body metabolizes it slower.

Your expressions may look more natural.
Everyone's body responds to filler differently, so your results may vary.
What are the side effects of RHA dermal fillers?
The side effects reported after RHA filler injections are similar to those you would have with other brands of hyaluronic acid-based filler, including these temporary symptoms:
Swelling
Bruising or firmness
Pain, tenderness, or itching
Redness or change of skin color
Lumps
Most patients experience mild swelling. Side effects are usually both temporary and limited to the area of the injection.
Learn more about your filler options at Kalos Medical Spa
At Kalos Medical Spa, the treatments we offer are safe, effective, and approved by our in-house medical director, board certified plastic surgeon Dr. Emily Kirby. In addition to the RHA Filler collection, we also offer a full range of premium injectable treatments, including Botox, Dysport, DAXXIFY, Kybella, Sculptra, Restylane, and Juvéderm. To learn more about your injectable treatment options and to schedule a consultation, contact us today.
Area Served: