Daxxify Fort Worth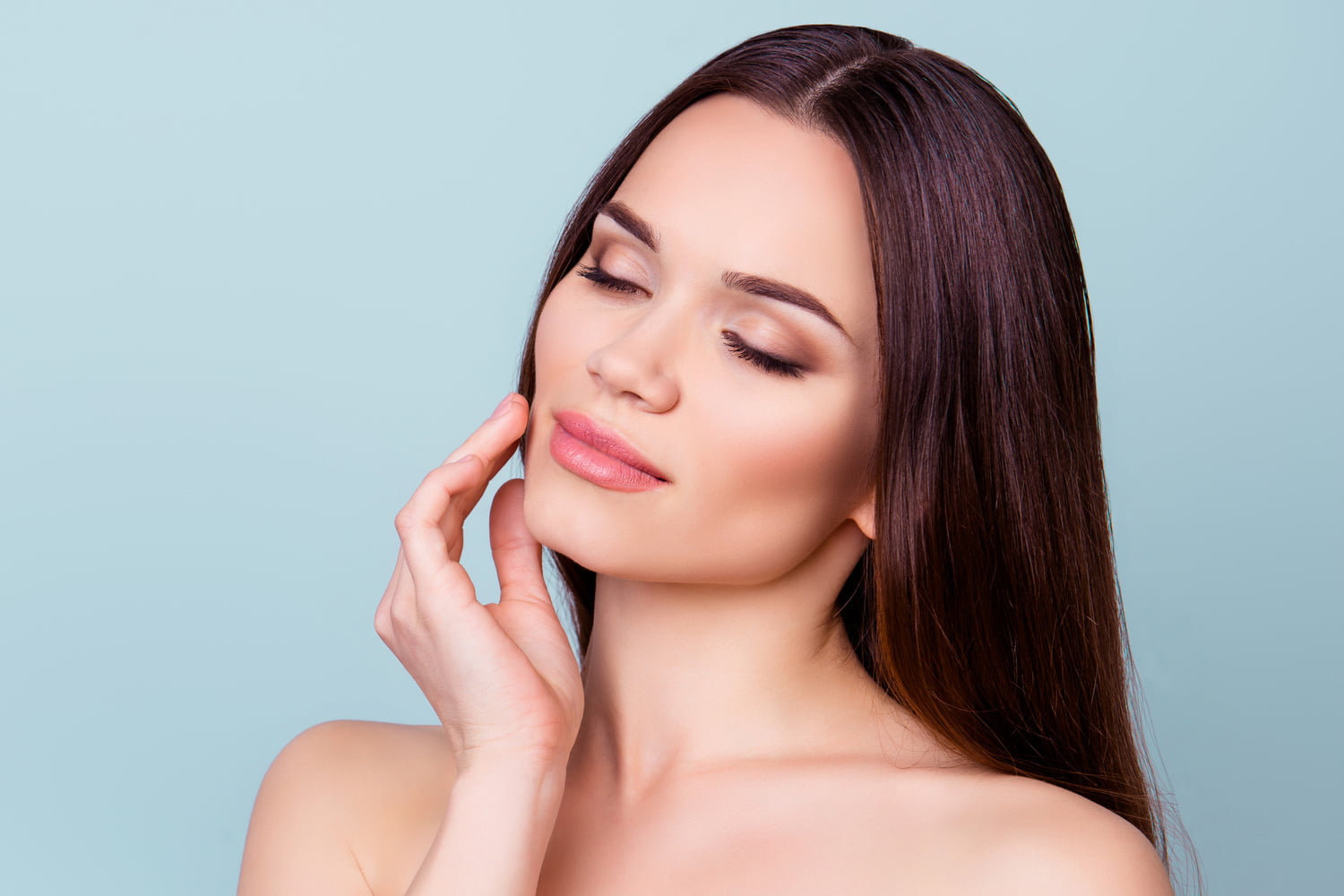 Look refreshed and radiant with a longer-lasting injectable
DAXXIFY™ is the newest FDA-approved Botox-type injectable making waves in the medical world due to its long-lasting effects compared to Botox® and Dysport®. If you are thinking about making the switch to Daxxify, we have answers to your questions.
---
---
What is Daxxify, or Daxi?
Daxxify is an injectable neuromodulator that smoothes fine lines and wrinkles by temporarily relaxing facial muscles. Daxxify's mechanism of action is similar to the neuromodulators Botox®, Dysport®, Jeuveau®, and Xeomin®; however, it has been shown to last significantly longer in about half of patients.
While it is FDA-approved to treat frown lines (the "11s" between the eyebrows), Daxi may also be used in the forehead, crow's feet, and other "off-label" areas.
How is Daxxify different from Botox and Dysport?
Botox and Dysport have some minor differences, but both smooth and prevent fine lines and wrinkles for about 3-4 months. Clinical trials showed that Daxxify, on the other hand, lasts at least 6 months for over half of patients and up to 9 months for some patients.
While the main ingredients in most neuromodulators are quite similar, Daxxify is formulated with a peptide as the stabilizer. By contrast, Botox and Dysport contain proteins as the stabilizing ingredient. This means that Daxi does not require any skin testing for allergies, and should be a good alternative for patients who feel that Dysport and Botox are not as effective as they used to be.
"I can't thank you enough for your care throughout my entire experience at your office. I am beyond pleased with my results and overwhelmed by your patience and kindness. You have my highest recommendation for any new patient."
—Actual patient, 5-star Google Review
How do I prepare for injections with Daxxify?
Before and after your appointment for Daxi, you can reduce your risk of bruising by following these tips:
Avoid blood-thinning medications and herbal supplements for 14 days before your appointment (aspirin, NSAIDs, vitamin E, fish oil)
Avoid alcohol for 2-3 days before treatment
Avoid strenuous activity immediately after treatment
Avoid touching or massaging the injection sites
Use ice packs before and after your injections
Use a topical arnica cream or take an oral arnica tablet before your appointment and for 7 days following treatment or as directed by your provider
What happens during a Daxi appointment?
Daxxify injections are performed in a convenient outpatient appointment at our office, which is located within The Shops at Clearfork in Fort Worth. Here is what you can expect:
First, your injector will review any medications or supplements you take to make sure you can safely receive neurotoxin injections without unwanted side effects. Then, you and your injector will discuss your goals in-depth. There is no one-size-fits-all when it comes to injectables; we want to understand your concerns in order to prescribe an injection pattern you are comfortable with.
Once we are sure that Daxi is the right treatment for you and have established your goals, your injector will cleanse the treatment area. They may offer you topical numbing cream, which is optional, but may help with discomfort during injection. Finally, they will ask you to make certain facial expressions to evaluate your facial muscles and mark the ideal injection locations.
Daxi will be injected with a fine needle. To ensure the product is distributed evenly throughout your muscles, you can expect to have several injection points. Treatment typically takes no longer than 15-30 minutes, and you can return to your normal day after you leave the office.
When will I see results?
According to Revance, most patients see results from Daxxify within two days of their injection. As a rule of thumb, neurotoxin treatment results are generally stabilized by 2 weeks after treatment.
Daxxify is different from existing neurotoxin formulas because it lasts longer and requires fewer medical spa appointments each year.
How long does Daxxify last?
For about half of patients, Daxxify lasts 6-9 months. Botox, Dysport, and other available neuromodulators last 3-4 months on average.
What are the side effects?
In clinical trials, side effects from Daxi appeared to be comparable to those of existing Botox-type injectables: headaches and drooping eyelids (eyelid ptosis) were seen in clinical trials. Swelling, bruising, and pain at the injection site are also to be expected.
While you may fear that, for example, an eyelid ptosis (drooping eyelid) would last longer with Daxxify than with another, shorter-lasting formula, studies so far suggest that rare side effects last for a comparable length of time after Daxxify as they do after Botox or another formula.
If I already get Botox, should I switch to Daxxify?
If you are interested in continuing your same treatment regimen for lines and wrinkles but with fewer visits to your medical spa, then you may want to switch to Daxxify, since this product may require fewer treatment touch-ups throughout the year for some patients. If you regularly receive treatments with Botox, Dysport, Xeomin, or Jeuveau, your injector will be happy to discuss the pros and cons of switching to Daxi with you at your next appointment.
New injectables patients
While switching to Daxi makes sense for those who are experienced with Botox-type injectables, you may want to think twice before choosing this new formula for your very first injections. If you have not received neuromodulator injections before, formulas that last only 3-4 months allow you to make sure you are happy with the treatment results before committing to 6+ months of results.
Is Daxxify available yet?
Daxxify (a.k.a. Daxi) is expected to be available within the next few months, by early 2023 according to some estimates. Our Fort Worth medical spa is at the top of the list to receive this product as soon as it becomes available.
How much does Daxxify cost?
The manufacturer has not released pricing of Daxxify yet. However, medspa industry experts expect Daxxify to cost more than other neuromodulators because of its longer-lasting effects. The Daxxify manufacturer, Revance, has stated that pricing for Daxxify will vary based on the provider you see, but remember to carefully choose their injector based on experience and credentials—not cost. In fact, suspiciously low prices are often a sign of unqualified injectors or fake injectable products.
"From the moment I walked in, the staff and providers were amazing. So very attentive and knowledgeable. Very professional and yet welcoming! Carolyn Q, P.A. did my botox. It was my first experience. I felt comfortable and prepared and she did an amazing job! I love my new look and I love that my experience was so positive. As a nurse myself, I appreciate the attention to detail and my results speak for themselves!"
—Actual patient, , 5-star Google Review
Fort Worth Daxxify treatment
At Kalos Medical Spa at Kirby Plastic Surgery, our Fort Worth med spa team is led by Board-Certified Plastic Surgeon Dr. Emily Kirby and offers a range of physician-vetted injectables, facials, and non-surgical services to help you look and feel your personal best. Our highly trained injectors Marianita Vela, PA-C and Jess House, RN are here to help you reach your goals with effective, safe injectable treatments. To schedule your consultation today, call or text 817-292-4200 or fill out our online form.
Area Served: