CoolSculpting® for Men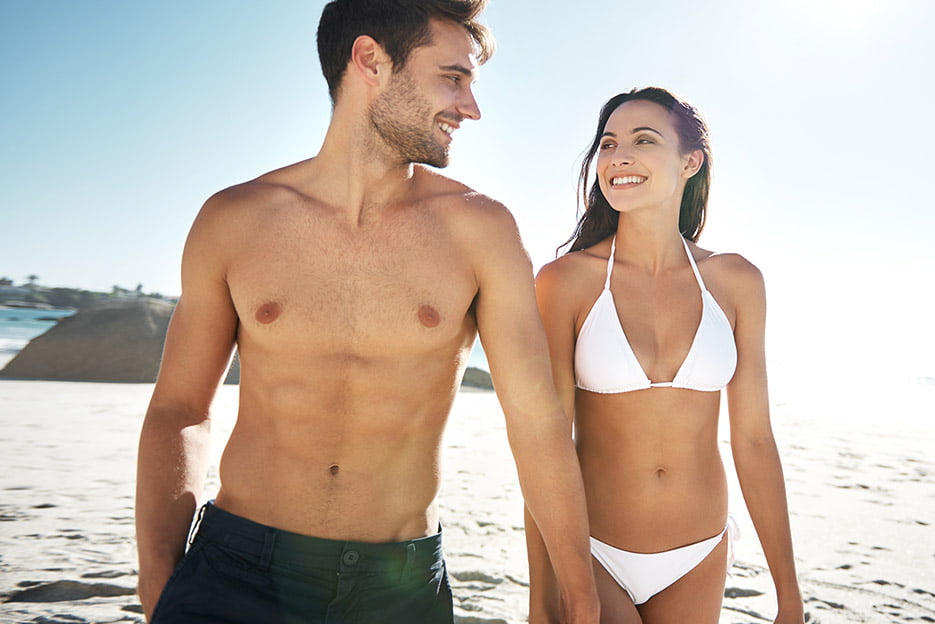 Who says spot reduction is a myth?

Achieving and maintaining a lean, toned physique is tough for most guys, and it doesn't get any easier as we age. If you're bothered by persistent fat deposits on your abdomen, flanks, chest or elsewhere despite a healthy diet and exercise, CoolSculpting®at our Fort Worth med spa may be the solution you need to reduce fat and reveal the body that reflects your efforts.
Freeze away unwanted fat cells without surgery or downtime
CoolSculpting works through a proprietary fat-freezing technology called "cryolipolysis." During treatment, the CoolSculpting device transmits controlled cold temperatures through the skin, targeting unwanted fat cells while leaving surrounding tissues unharmed. Following each 35-minute treatment, your body naturally metabolizes the affected fat cells, flushes them out as waste, and the treated area grows gradually slimmer over the next 2 to 3 months.
The world's most popular non-surgical fat reduction procedure, CoolSculpting is a smart, practical way for busy men to improve their shape, reduce stubborn fat, and combat the middle age spread. Just one or two treatments can help your clothes fit more comfortably and look more attractive.
Because CoolSculpting is completely non-surgical (no needles, no anesthesia), most patients return to their normal routines after treatment without interruption. Many even exercise or go out with friends later that same day. Because results appear gradually, it's easy to keep your treatment private.
CoolSculpting certified expertise you can trust
"Great team, best in the industry. Highly recommend!"
—Frank S., from Facebook review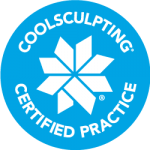 Many clinics have a CoolSculpting machine, but that's no guarantee the staff have adequate training and experience with treatment to achieve your desired results. Why take chances with your time, money and safety?
Our Certified CoolSculpting technicians at Kalos Medical Spa are qualified medical professionals who have completed additional top-level training in all CoolSculpting applications and have proven their knowledge and ability to perform treatment safely and effectively for a variety of patients.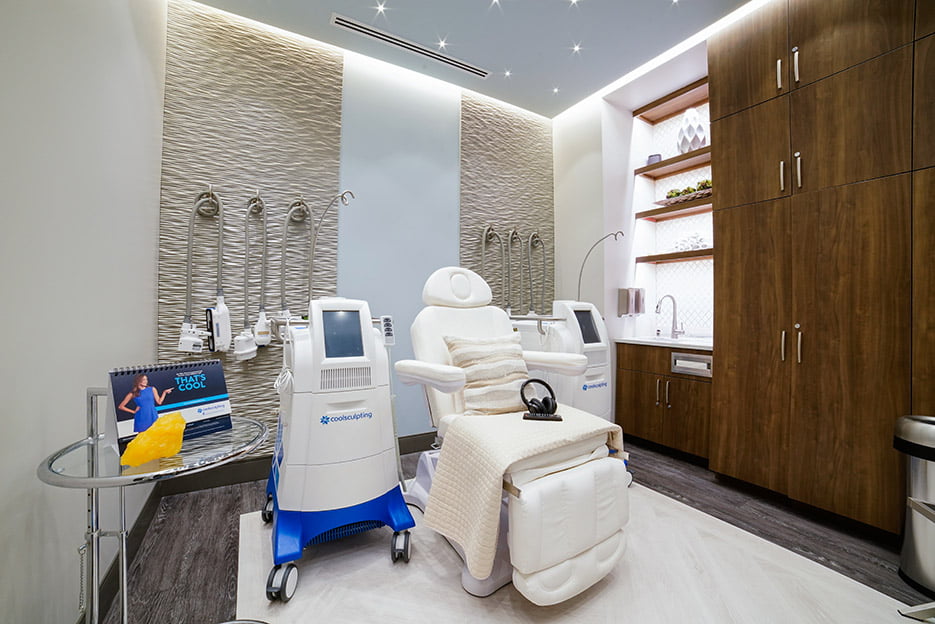 What areas can CoolSculpting treat?
We offer all the latest CoolSculpting technology to treat unwanted fat in large and small areas, including:
Upper or lower abdomen
Flanks (a.k.a. "love handles")
Back
Thighs
Upper Arms
Underneath the chin (double chin)
We know your time is valuable, so we have two machines for those who wish to treat both sides of the body or multiple areas at once. This "DualSculpting" option can cut your appointment time in half, saving you time and ensuring optimally symmetrical results.
We are a Top 500 Provider
Thanks to our patients, we are in the top 1% of Allergan providers nationwide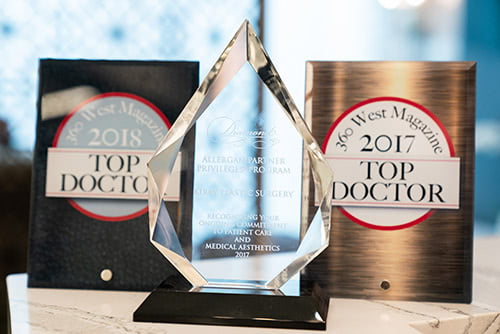 Dr. Kirby and her team have been named a Top 500 practice by Allergan, the makers of CoolSculpting, Botox®, and Kybella®. Dr. Kirby is the only Top 500 provider in Fort Worth and one of only three plastic surgeon's practices with this distinction in the Dallas-Fort Worth metroplex.
The Top 500 distinction is awarded annually to the busiest practices serviced by Allergan in the United States. Earning this award distinguishes our practice and symbolizes our many years of experience and depth of knowledge in helping our patients enjoy beautiful outcomes using these products and treatments. It is a testament to our commitment to exceptional patient care through quality service and attention to detail.
We are honored to be recognized among the top 1% of over 35,000 providers nationwide and are grateful for the confidence our patients place in us.
Ready to lose unwanted fat? Contact us today to schedule your consultation.
Area Served: