SkinPen® Microneedling Fort Worth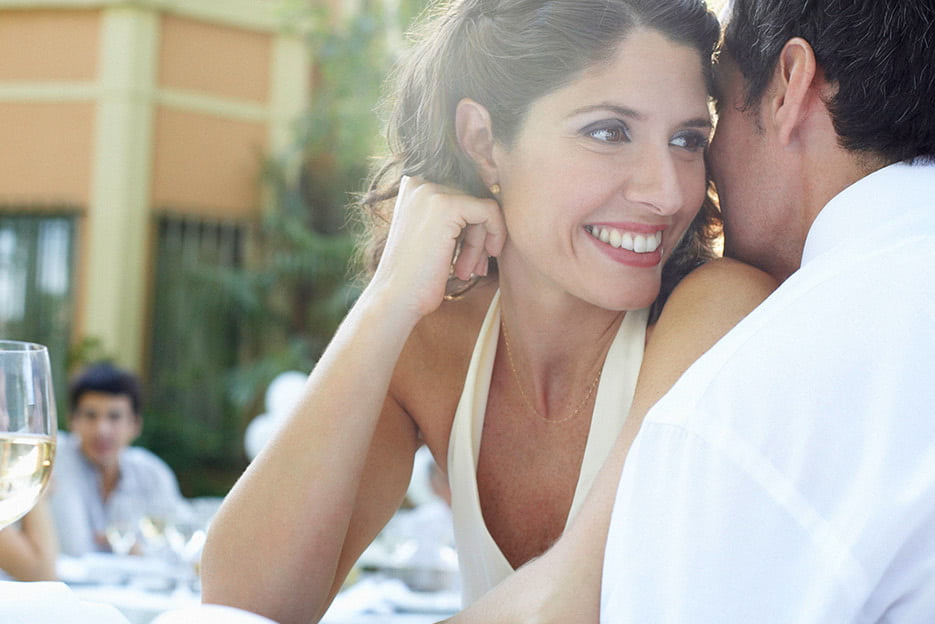 Rewrite your skin's story to show your radiance

Our skin changes over time, but many of those changes are not welcome. Sun damage, acne, pregnancy, surgery, or accidents can leave scars, wrinkles, stretch marks or other blemishes that we'd rather not keep around.
If you are bothered by some aspect of your skin's appearance, there's no need to put up with it. Microneedling with SkinPen® at our Fort Worth med spa can help reduce or even eliminate certain skin flaws by kickstarting your body's own skin regeneration process.
Key Advantages of SkinPen:
100% natural, with no chemicals, harsh abrasives, or heat
Safe for all skin types and ethnicities
Excellent for treating face, hands and other parts of the body
Cost-effective treatment for a variety of skin flaws, from fine lines to acne scars
Quick, no-downtime procedure with a more rapid recovery than laser treatments
What can SkinPen help improve?
One of the things we like most about SkinPen is its versatility. It can be used safely nearly anywhere on the body and for almost any skin type. While fine lines and discoloration are common problems we can treat with SkinPen, there is so much more we can do:
Rejuvenate the hands
Diminish the appearance of stretch marks
Smooth age-related wrinkles
Improve tone and appearance of the neck and décolletage
Reduce the appearance of acne scars and surgical scars
How does SkinPen microneedling compare to other resurfacing treatments?
Unlike other skin resurfacing treatments that work by removing damaged skin cells, SkinPen encourages your skin to heal itself by making a series of microscopic openings in the skin. While harmless, your skin interprets these tiny punctures as injuries and activates the natural process of collagen production. The result is a renewed layer of skin that is smoother, healthier, and unblemished.
Before & After SkinPen Microneedling Treatments

Photos courtesy Bellus Medical
What can I expect during a Skin Pen treatment?
Your SkinPen treatment should take between 30 to 60 minutes, depending on your treatment plan. We may apply a topical anesthetic to help keep you comfortable, although most patients do not find SkinPen treatment painful, reporting a mild, buzzing sensation. SkinPen will be applied to the skin, running over the treatment area. Next, we will apply a calming gel specially formulated to soothe, protect, and support skin healing.
Absolutely amazing office! I cannot say enough great things about them! The two procedures I had done I am sooo happy with the results…the whole staff actually listens to you and makes sure you are completely taken care of. Go there you will not regret it!—T.D. Actual Patient
After treatment, you can resume most normal activities, while keeping the area out of the sun. Redness and minor irritation, similar to a mild sunburn, are common after-effects, which typically subside in 2 or 3 days following treatment. Depending on your needs, our aesthetician may recommend a customized at-home skincare routine to help promote optimal results.
When will I see results?
Results after SkinPen treatment depend on your age, skin condition, lifestyle, and other factors. Patients often experience noticeable results about 1 or 2 weeks after their procedures. Improvements continue over the following weeks and as you continue your treatment series. In general, we recommend a 3-treatment series initially, with elective follow-up SkinPen treatments every 3 or 4 months to help maintain your results. SkinPen results will typically appear more quickly when treating fine lines and discoloration, and a greater number of treatments are required for optimal results with scar treatment.
SkinPen + PRP
To improve upon your SkinPen microneedling results, we can combine this treatment with PRP, or platelet-rich plasma, which is an element of your blood that contains natural growth factors. PRP is a scientifically proven aesthetic treatment that helps to regenerate tissues and promote collagen remodeling, naturally. This treatment has several cosmetic applications:
Hair regrowth
Reducing fine lines and wrinkles
Rejuvenating the under-eye area
First, one of our medical professionals performs a simple blood draw. We then place the blood in a centrifuge to separate out the PRP and apply it to the skin before proceeding with your microneedling treatment.
Get more information on SkinPen treatments at Kalos Medical Spa
Would you like to know more about how SkinPen might help you get the skin you want? Please contact our office for a personal consultation. Our experienced medical professionals are here to answer any questions you may have about this safe, effective skin treatment.
Area Served: