Dermal Fillers Fort Worth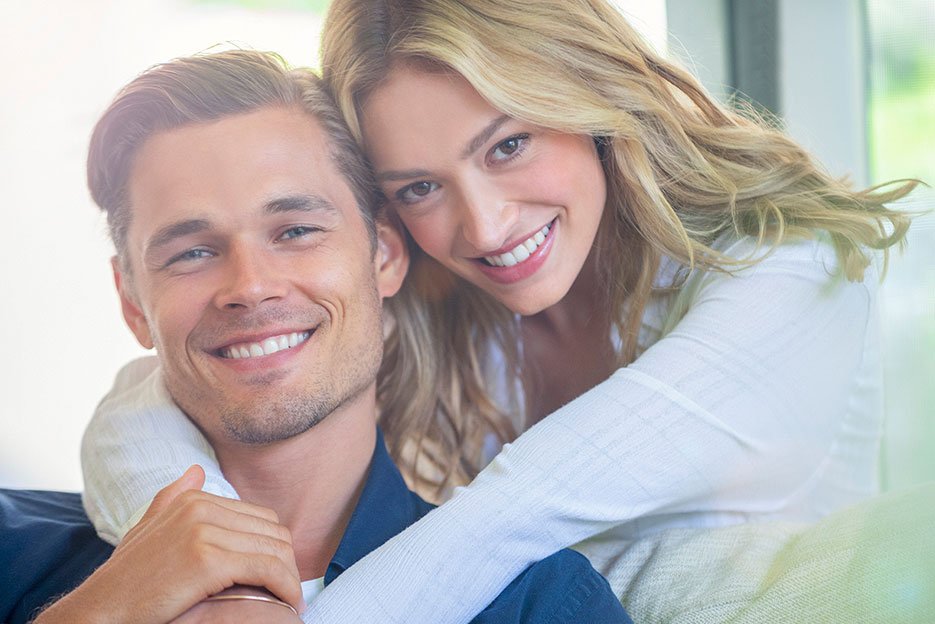 Our highly trained team is well-versed in the safe, effective usage of dermal fillers to smooth and fill lines, add volume, and refine your features
These days, there seems to be near limitless options when it comes to reducing signs of aging, minimizing the appearance of flaws, or enhancing features—and injectable dermal fillers top the list of safe, consistent, and minimally invasive solutions. Designed to add temporary volume to your areas of concern, fillers are available from a number of different brands in varying formulas created and approved to address specific concerns.
How do fillers work?
While different filler products utilize a diverse range of ingredients to treat certain areas of the face for varying lengths of time, they all function relatively similarly at a base level. At Kalos Medical Spa at Kirby Plastic Surgery, the product is meticulously and strategically injected into the deep dermis by an experienced Physician Assistant, Nurse Practitioner, or board certified plastic surgeon. The product sits between the upper layers of skin and underlying musculature and fatty tissues, creating a supportive "scaffolding" that immediately plumps up the skin to fill in lines or enhance features.
However, dermal fillers often utilize a key ingredient—such as naturally occurring hyaluronic acid or poly-L-lactic acid—that not only add volume but improve the function of the extracellular matrix (ECM), increase collagen and elastin production, and improve the quality of the skin.
How long do fillers last?
Fillers can last anywhere from four months up to two years, depending on the brand, formulation, and your body's natural rate of metabolization. Your provider should disclose how long you can expect your results to last as you explore different filler options.
What are my filler options at Kalos Medical Spa?
Dr. Kirby and her team of experienced, licensed Physician Assistants and Nurse Practitioners use a variety of filler brands and formulas to address your specific concerns. During your initial consultation and evaluation at our Fort Worth med spa, your provider will examine your areas of concern, review available options, and develop a personalized treatment plan including one or more of the following options:
Juvéderm family of fillers
We are proud to offer the latest Juvéderm® fillers at Kalos Medical Spa in Fort Worth. Developed by the makers of BOTOX, the Juvéderm family of fillers is formulated with synthesized hyaluronic acid, a carbohydrate molecule that naturally occurs in the human body. Found in our connective tissues and skin, natural hyaluronic acid helps bind water to collagen, keeping tissues moisturized, supple, and elastic. In fact, hyaluronic acid can hold and attach large amounts of water—just one gram of hyaluronic acid can hold up to six liters of water!
When injected into your skin, Juvéderm fillers work by immediately restoring or adding natural-looking and -feeling volume while giving the surrounding skin a plump, hydrated look helping replenish lost stores of hyaluronic acid, collagen, and elastin.
All Juvéderm fillers have hyaluronic acid and a small amount of lidocaine for injection comfort. Different options, however, may be formulated specifically to address certain concerns, be used in certain parts of the body, and last different periods of time.
Restylane family of fillers
Like Juvéderm, Restylane fillers are a smooth, hyaluronic acid-based gel created to soften lines and wrinkles and add volume. Restylane fillers vary in consistency, durability, and how they behave under the skin, allowing us to truly customize treatment to your unique needs.
The Restylane fillers we offer at Kalos are approved for different uses in certain areas of the body—their formulations are tweaked to provide the best results for different concerns. For example, Restylane Refyne is a thinner consistency so it can treat mild wrinkles, while Restylane Refyne is thicker to allow for deeper injection and correction of more severe lines.
Restylane to fill moderate wrinkles around the nose and mouth. Lasts 6 – 12 months.
Restylane Lyft for restoring lost volume in the midface and hands. Lasts up to 6 months.
Restylane Refyne & Restylane Defyne for filling lines on the face and hands for a softer, more youthful look. Lasts up to a year.
Restylane Silk for subtly plumping the lips and smoothing lines around the mouth. Lasts up to 6 months.
Restylane Kysse for improving suppleness and volume of the lips. Lasts up to a year.
Sculptra Aesthetic
Sculptra is a long-lasting dermal filler made from poly-L-lactic acid, which is a synthetic acid that is biocompatible. It works naturally with your skin to support and promote new collagen production, helping to rebuild a natural framework for supporting smooth, supple skin.
As the filler itself is absorbed, it is replaced by natural collagen produced by your body that will help naturally smooth and soften wrinkles over time—with results lasting up to two years before maintenance is required.
Sculptra is a fantastic option for anyone hoping for a long-term improvement in moderate to severe signs of aging.
Revance RHA® Filler Collection
The new Revance RHA® collection of fillers use Resilient Hyaluronic Acid, or RHA®. RHA filler integrates into the surrounding tissues, revealing a more natural look by filling your lines as they move with your natural facial expressions.
The RHA collection includes RHA 2, RHA 3, and RHA 4, the first and only fillers that are FDA-approved to treat dynamic facial wrinkles (wrinkles that move with facial expressions). Each of the fillers is specially formulated to smooth the wrinkles in your face that move throughout the day, such as smile lines, using both stretch and strength. In other words, RHA smooths and lifts folds and wrinkles while allowing you to continue expressing yourself, avoiding a frozen or filled appearance.
RHA fillers may better integrate into your tissues, as your body may be less prone to treat the substance as "foreign," which causes less of a reaction. For this reason, you may experience these differences:
Some patients may experience less swelling after injection with RHA.
RHA filler may last longer (up to 15 months), as the body metabolizes it slower.
Your expressions may look more natural.
Everyone's body responds to filler differently, so your results may vary.
Schedule your Fort Worth filler treatment at Kalos Medical Spa
Want radiant, youthful-looking skin year-round? Kalos Medical Spa at Kirby Plastic Surgery in Fort Worth offers a variety of premium dermal fillers to help you look refreshed and rejuvenated without surgery or downtime. All treatments are administered by our highly-trained team of licensed aestheticians and physician assistants under the direction of female Board-Certified Plastic Surgeon Dr. Emily Kirby. Call or text (817) 292-4200 or contact us online to schedule your personal consultation today.
Area Served: