Juvéderm Voluma® XC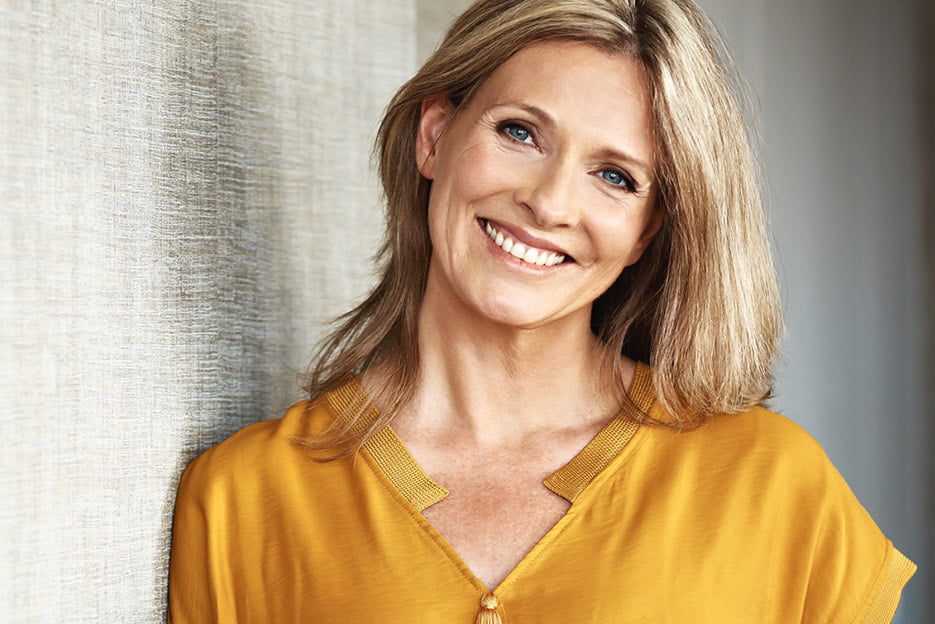 Our favorite filler to restore a youthful shape to cheeks & midface

When we think of facial aging, we often think of wrinkles first. However, lost volume in the middle of the face—namely the cheek area—can have just as great an impact on our appearance. Sunken, flat or hollow looking cheeks can make a person appear older or less vibrant than she feels. Juvéderm Voluma® XC can help reverse this unwelcome sign of aging by restoring volume to the cheeks, giving them a subtle lift and more youthful contour that enhances the entire face.
Instantly Rejuvenate the Cheeks & Mid-face
Like all Juvéderm fillers, Voluma is made from hyaluronic acid, a substance naturally found in healthy skin. Voluma has a slightly different molecular structure that allows it to be injected deeper beneath the skin. This makes it better suited to adding volume to the cheek structures instead of more surface-level wrinkles. Voluma is also the only filler proven to last up to 2 years in the cheek area.*
Voluma is designed to produce a subtle cheek enhancement, yet a noticeable improvement in the softness and youthfulness of the mid-face.
Results are immediate and last up to 2 years
Treatment is quick and requires little to no downtime
Patients in a clinical study were reported to look up to 5 years younger after treatment
Before & after Juvéderm Voluma XC injections
What to expect from Fort Worth Voluma injections
"Wonderful staff. VERY friendly and attentive….They also have the best Botox & fillers around. I love this place because they make you feel so comfortable and are top notch at what they do!!!"
—K.K., Actual Patient
Voluma injections with our experienced providers typically take about 15-30 minutes, and you can return to your normal day right after you leave our office. While injections are typically not painful, you may be given a topical anesthetic to enhance comfort.
We are a Top 500 Provider
Thanks to our patients, we are in the top 1% of Allergan providers nationwide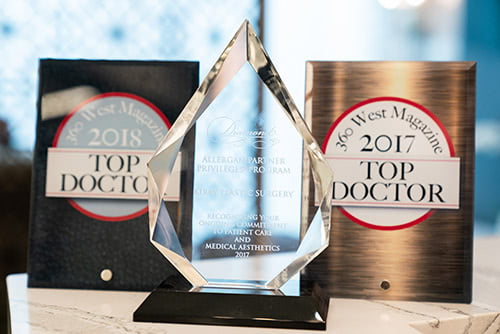 Dr. Kirby and her team have been named a Top 500 practice by Allergan, the makers of Juvéderm® fillers like Voluma, as well as other popular injectables like Botox® and Kybella®. Dr. Kirby is one of only three plastic surgery practices with this distinction in the Dallas-Fort Worth metroplex.
The Top 500 distinction is awarded annually to the busiest practices serviced by Allergan in the United States. Earning this award distinguishes our practice and symbolizes our many years of experience and depth of knowledge in helping our patients enjoy beautiful outcomes using these products and treatments. It is a testament to our commitment to exceptional patient care through quality service and attention to detail.
We are honored to be recognized among the top 1% of over 35,000 providers nationwide and are grateful for the confidence our patients place in us.
---
Call or TEXT 817-292-4200 to schedule your consultation at Kalos Medical Spa
---
What side effects are possible?
Most patients experience little in the way of negative side effects after Voluma injections. The most common side effects are redness, bruising or tenderness at the injection site, mild swelling and a slightly lumpy feeling beneath the skin. These effects typically wear off within 1 to 2 weeks following treatment.
Am I a good candidate for Voluma?
Voluma is FDA approved and indicated to correct mild to moderate volume loss in the cheeks. The best candidates are those who have noticed a "flattening" or loss of definition in the cheek area due to age-related volume changes, but who have otherwise good skin tone. Voluma can also help to subtly enhance the cheek area for patients who have always felt their cheeks lacked volume. If you have more severe sagging skin, a facelift, with or without complementary injectable fillers, may be necessary to achieve your desired results.
How can I find out more?
To find out more about Voluma injections and how they can help you refresh your appearance, please call, text or contact us online to schedule a personal consultation with our experienced Kalos Medical Spa team.