Volbella® XC in Fort Worth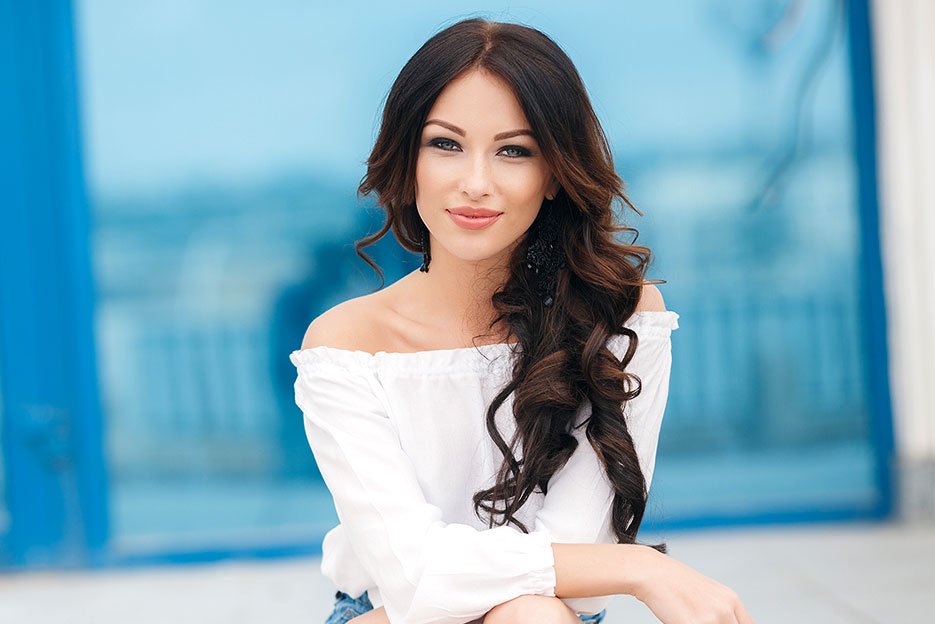 Smile and say hello to smooth, soft & gorgeous lips

Thinning, lined lips are a tell-tale sign of aging. Even expertly applied make-up can only do so much to help, plus you have reapply it every single day. If you are bothered by the way your lips look, we have something that will make you smile: Juvéderm Volbella® XC.
Volbella is a smooth gel filler that is uniquely formulated to smooth vertical lip lines and provide a modest boost in lip volume. Just one treatment can help restore a fuller, more youthful lip contour for up to one year.
How Volbella works to smooth lines & improve lip shape
Lips present a unique challenge when it comes to achieving natural, lasting filler results. A product must be soft and smooth enough to smooth thin vertical lines without over-filling the lips, but we also want a filler that is durable enough to last after months of repeated movement. Volbella's unique formula achieves both.
A proprietary technology called VYCROSS®, which blends different molecular weights of hyaluronic acid, makes Volbella thin enough to spread into fine lines around the lips and mouth edges, but strong enough to help subtly boost lip volume. Best of all, the results can last longer than other fillers used in the lips—up to 1 year.
Is Volbella the right lip filler for me?
If you are bothered by lines around the edge of your mouth (a.k.a. "smoker's lines") or you feel your lips look too thin, then our experienced injectables team at Kalos can help you make your desired improvements. By personalizing treatment to your needs, we can use Volbella to:
Minimize vertical lip lines
Enhance lip shape
Improve symmetry between the upper and lower lips
Restore modest volume to the lips
What to expect with Volbella injections in Fort Worth
"Wonderful staff. VERY friendly and attentive….They also have the best Botox & fillers around. I love this place because they make you feel so comfortable and are top notch at what they do!!!"
—K.K., Actual Patient
Volbella injections take just 15 to 30 minutes to perform with our injectables team at Kalos. After consulting with you and confirming that Volbella is the appropriate treatment, you will be given a mild topical anesthetic to ensure your comfort. Injections are made using a very thin needle, and following treatment, you can return to normal activity immediately.
When will I see results?
You should notice an immediate improvement in the shape and texture of your lips, with lines greatly diminished. However, you may experience some mild, temporary bruising or swelling at the injection sites, which can last up to a week or so. Expect final results about two weeks after treatment. Volbella's effects can last up to 12 months, although occasionally patients are ready for a touch-up a little sooner than that.
Before & After Volbella XC
We are a Top 500 Provider
Thanks to our patients, we are in the top 1% of Allergan providers nationwide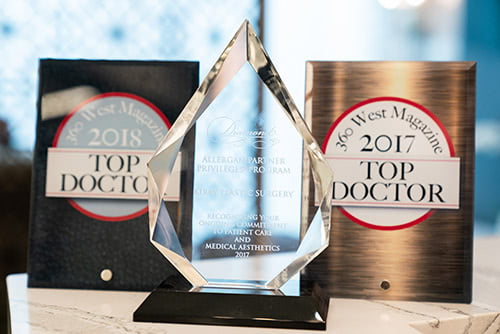 Dr. Kirby and her team have been named a Top 500 practice by Allergan, the makers of Juvéderm® fillers like Volbella, as well as other popular injectables like Botox® and Kybella®. Dr. Kirby is one of only three plastic surgery practices with this distinction in the Dallas-Fort Worth metroplex.
The Top 500 distinction is awarded annually to the busiest practices serviced by Allergan in the United States. Earning this award distinguishes our practice and symbolizes our many years of experience and depth of knowledge in helping our patients enjoy beautiful outcomes using these products and treatments. It is a testament to our commitment to exceptional patient care through quality service and attention to detail.
We are honored to be recognized among the top 1% of over 35,000 providers nationwide and are grateful for the confidence our patients place in us.
Learn more at a personal consultation
If you are interested in trying Volbella XC, our experienced team can help. The first step is to meet with one of our experienced medical professionals for a consultation. Contact us to schedule your appointment.