5 Quick Facts About Lip Fillers (And Why They're All the Rage)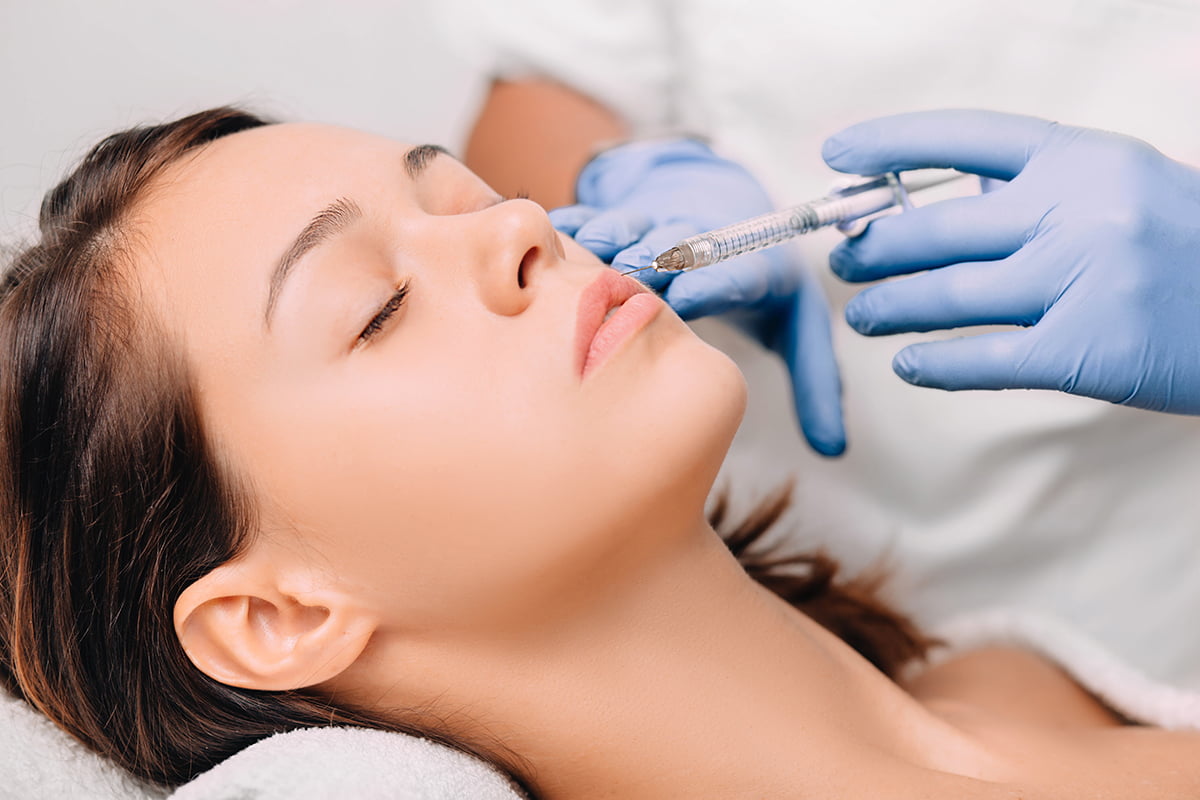 Your lips are one of your most noticeable facial characteristics. Whether you are talking, smiling, taking a selfie, eating, or kissing, they are center stage. If you're self-conscious about thin or asymmetrical lips, cosmetic lip fillers can be worth considering.
Over the last few years, injectable fillers have become an increasingly popular option for improving lip shape and providing a fuller pout. If you are considering enhancing your lips, here are some facts to consider:
1. Lip enhancement has improved significantly over the years
The desire for full lips isn't a recent fad, though we have certainly improved our understanding of how to safely and effectively enhance the lips. In the past, substances such as paraffin, silicone, and bovine collagen were all tried as volumizers, but these products were found to be potentially dangerous and results were unpredictable.
The late 1990s offered patients some safer lip augmentation options, but they were inconvenient or simply did not last long enough to be worth the trouble. The modern era of lip enhancement began in 2003 with the FDA approval of Restylane, the first hyaluronic acid filler, which is a substance that naturally occurs in the human body.
Today, most dermal filler procedures are performed with products that use synthesized versions of hyaluronic acid, and they have been advanced and modified for specific uses. For instance, Restylane Silk and Juvéderm Volbella are designed specifically for use in and around the lips.
Modern fillers for lip enhancement are not only safer for the patient, they are also much easier to work with and yield far more consistent results.
2. It can take a few weeks to see your actual results
Chances are you'll closely examine the fullness and shape of your lips right after your appointment—but how you look when you walk out of your injector's treatment room does not represent your final results.
There will be some initial swelling from the injections. While this minor swelling resolves, the hyaluronic acid will begin to take effect. The substance works by binding to water molecules in your body, a process that takes a number of days. Because of this, you may see your lips changing day by day until your results are visible after a few weeks.
3. You can help your lip filler results by observing a few rules
After dermal filler injections, you can help your body (and your results) by observing a few rules. Limiting alcohol consumption and avoiding intense workouts for a couple days after your filler appointment can help you avoid excess bruising and can allow your body to focus on resolving any minor local swelling.
Too much sun exposure can degrade hyaluronic acid. This doesn't just apply to the hyaluronic acid in injectable fillers, but also to the naturally occurring hyaluronic acid contained in your skin. (Yet another reason to grab that sun hat and be religious about applying SPF!)
4. How long lip fillers last varies between patients
While there are very long-lasting lip enhancement options available—such as implants and certain injectable products—temporary fillers have become the standard. The most popular fillers, including Juvéderm and Restylane products, typically last 6-12 months before being absorbed by the body.
Why is such a wide range given? How long lip fillers last can vary patient by patient depending on how quickly your body metabolizes the filler. Over time, hyaluronic acid-based fillers may also stimulate natural collagen production in the body, promoting longer-lasting results.
If you're concerned about results fading with time, you can check in with your injector and schedule maintenance injections. Replacing the hyaluronic acid as it breaks down and s reabsorbed with touch up treatments is a great way to refine your results and keep your lips looking full and beautiful.
If you decide you want to return to your natural lips, hyaluronic acid-based fillers can also be removed using hyaluronidase, an enzyme that dissolves the filler.
5. Who performs the procedure matters
With the increasing popularity of lip fillers, it's common to see lip injections available at a variety of spas, salons, and even through cosmetic dentists or general practitioners. However, as with any treatment that breaks the skin, it is crucial to work with an experienced medical provider who has been trained in the safe administration of injectable products.
A board certified plastic surgeon, dermatologist or certified injector working under their direction will know how to create a natural look that fits your aesthetic. Your specialist will develop a plan using the most appropriate products; there are subtle differences and different indications for particular formulations. These specialists are also better trained in aesthetics and anatomy, and are able to use that knowledge to provide the correct volume and placement, giving you the results you desire without creating an overdone look.
The best injectors also deliver very personalized results. Ask to see before and after photos to determine if the provider is capable of adjusting treatment to flatter different faces and lip shapes, looking especially carefully at patients who have lips similar to yours in the before photos.
An inexperienced provider may use the same products, but they will not be able to provide the same quality of results and the safety risks increase.
A true medical team in a luxurious spa environment
At Kalos Medical Spa, board certified plastic surgeon Dr. Emily Kirby and our medical team works with you to achieve the personalized results you want using proven techniques, technologies, and products. We are happy to answer any questions you may have about lip fillers and suggest the best ways to meet your aesthetic goals. Contact us today to get started with a private consultation.