5 Ways to Indulge in Some Self-Care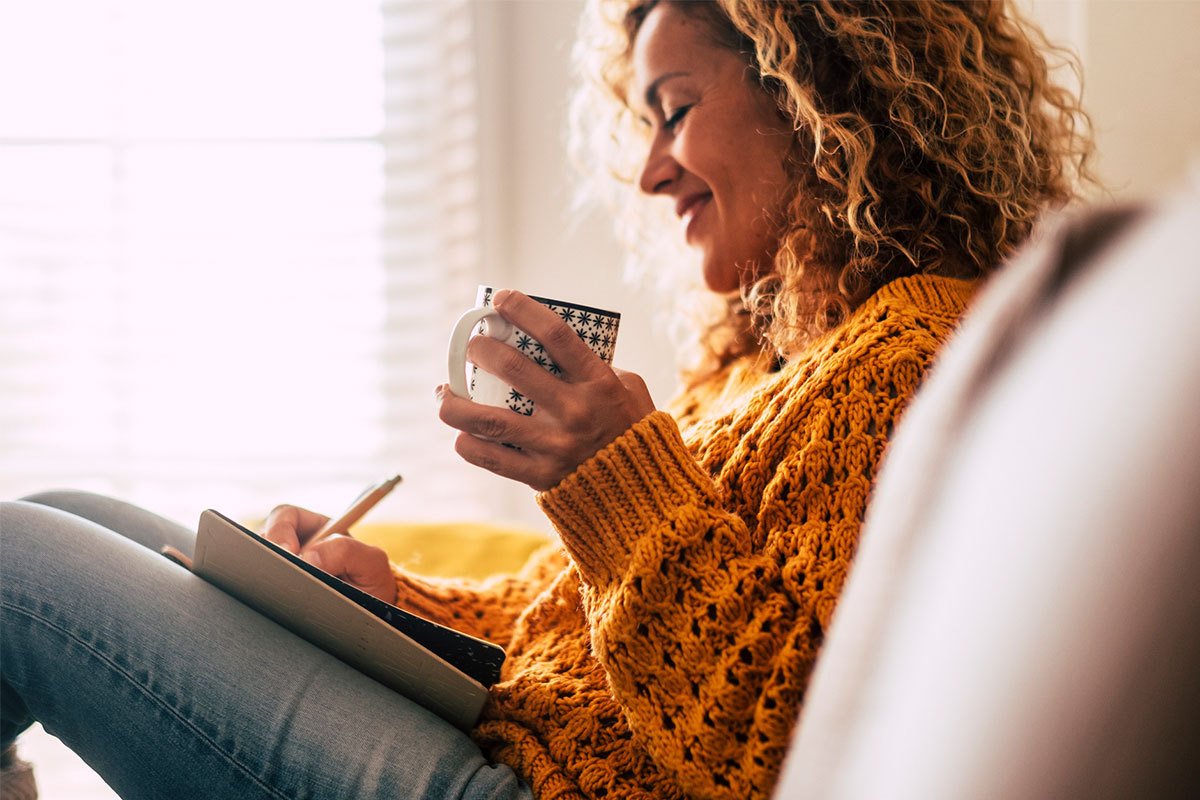 Self-care may seem like just another trendy buzzword, but the proof is in the pudding: studies show that self-compassion and self-care can help you manage stress, improve productivity, and even help you improve interactions with those around you. 
While we think self-care looks different to everyone—and defining what works and is sustainable for you is important—there are a few proven go-tos to keep in your back pocket. Here are 5 of our favorite ways to show yourself a little extra love.
1. Treat yourself to an afternoon solo date
When was the last time you had an escape from the daily grind? (And we don't mean that emergency day "off" caring for a sick child at home.) It's easy to become so caught up in obligations that we can forget to pause and simply enjoy life.
If you can, take a few hours off from work one day, queue up your favorite podcast or grab a book, and while away the afternoon at one of our great local coffee shops (a quiet, mildly social spot like a cafe is the perfect place for a personal time out). Sipping on a favorite drink, people watching, and simply being in the moment with nowhere to go is a fantastic way to unwind and give your mind and body some time to detox from the stresses of life.
There is no shortage of coffee shops in Fort Worth, but here are a few of our favorite cafes in which to spend a restful afternoon.
 

 

View this post on Instagram

 
Ampersand has been racking up rave reviews and awards for good reason. In addition to a delicious variety of warm and cold brews, smoothies, and even cocktails, this spot offers a great environment for a little me-time. 
If you're looking for a quieter, more traditional spot, head over Buon Giorno Coffee. Settle in and take advantage of their commitment to the slower European way of life, quiet study area, and, of course, the tasty, freshly roasted coffee.
Want a memorable snack to go along with your drink of choice? 85°C Bakery Cafe is a great spot for unusual-yet-delectable sweet eats, seasonal treats, and a diverse selection of coffee, teas, and boba. 
2. Add something to your life that brings you joy
Rewarding yourself with something affordable that makes your soul feel happy is pretty special—particularly if you habitually put others' needs before your own. For example, how about a manicure that'll have you over the moon every time you peek at your nails? (Our neighbor in the Shops at Clearfork, Villa Nail Salon, is a sure bet.) Or a bright scarf that's sure to make you smile every time you don it? 
Or perhaps you've been eyeballing a local pottery class or considering membership at a cool new yoga studio or gym—both of which are great ways to bring peaceful, ongoing joy into your life. 
 

 

View this post on Instagram

 
Opting to treat yourself in ways such as these can have many mental health benefits. Just be mindful of the fact that pricey splurges can lead to added stress in your life and have the opposite effect. Keep the focus on things that provide a high return for a low investment: treats that add spark to your life and activities that support meditative thought. 
3. Keep at-home spa essentials on hand and indulge any time you're feeling overwhelmed
While we're experts on medical spa treatments that offer proven results, sometimes what you want out of a spa treatment is simply a soothing experience. Make that spa feeling something you can indulge in any time by keeping a small stock of DIY spa goods, such as the luxurious medical-grade skincare products we carry here at Kalos. Here are some simple ideas to get you started.
Do a scented foot soak. If you're not big on luxurious baths (or don't have a tub), you can still indulge in some aromatherapy and soaking. Fill a large vessel with warm water and add your favorite essential oils, botanicals, foaming bubble bath, or bath bomb. If your feet are feeling extra achy from a busy day, base your soak on epsom salts, add a few drops of lavender oil, and soak for 15+ minutes (have a teakettle of hot H20 at the ready to reheat your potion). You can simply enjoy the warmth, scents, and sensation, or, if time allows, finish off with a foot scrub and DIY pedicure. 
 

 

View this post on Instagram

 
Add indulgent touches to your skin routine. The foundation of a great skincare routine is pretty simple, but that doesn't mean you can't make the process feel luxurious. Draw out your daily routine with facial massage, a calming face mask, or even a cool roller. There is also something therapeutic about taking your time as you dab, blend, and pat nice smelling products into your skin. (Psst. Stop by for a consultation at Kalos for expert skincare recommendations!)
4. Take a stroll sans screens
How long has it been since you took a leisurely stroll without distraction? Spending even a short half-hour walking in nature can have a huge impact on your physical and mental wellbeing. 
Fort Worth evenings are cooling down a bit, offering a lovely atmosphere for a meditative walk. Keep your gadget on silent mode and endeavor to truly be in the moment. The sights, smells, and sounds of fall are on the way, and this is the perfect way to enjoy the season. 
If you don't live in a walkable neighborhood, the Fort Worth Botanic Garden is the perfect spot for a leisurely stroll in a beautiful setting. If you can't make it before closing, try the Fort Worth Water Gardens for interesting water features or Trinity Park to enjoy a stunning view of downtown. 
You can also enjoy a full afternoon adventure by visiting the TrinityTrails. Head over to the Trailhead area, which is right near our Kalos Medical Spa office. Along the way, you'll have access to a multitude of restaurants, dog-friendly spots, and activities like yoga. 
5. Brighten up what you see in the mirror every morning
Sometimes self-compassion involves taking care of your appearance or touching up something that's been bothering you. Sometimes a new haircut or color change can do the trick, but if your skin is looking tired post-summer, consider a rejuvenating treatment. Here at Kalos, we have created a calming, boutique spa environment that brings together the latest in aesthetic medicine with a truly luxurious, relaxing experience.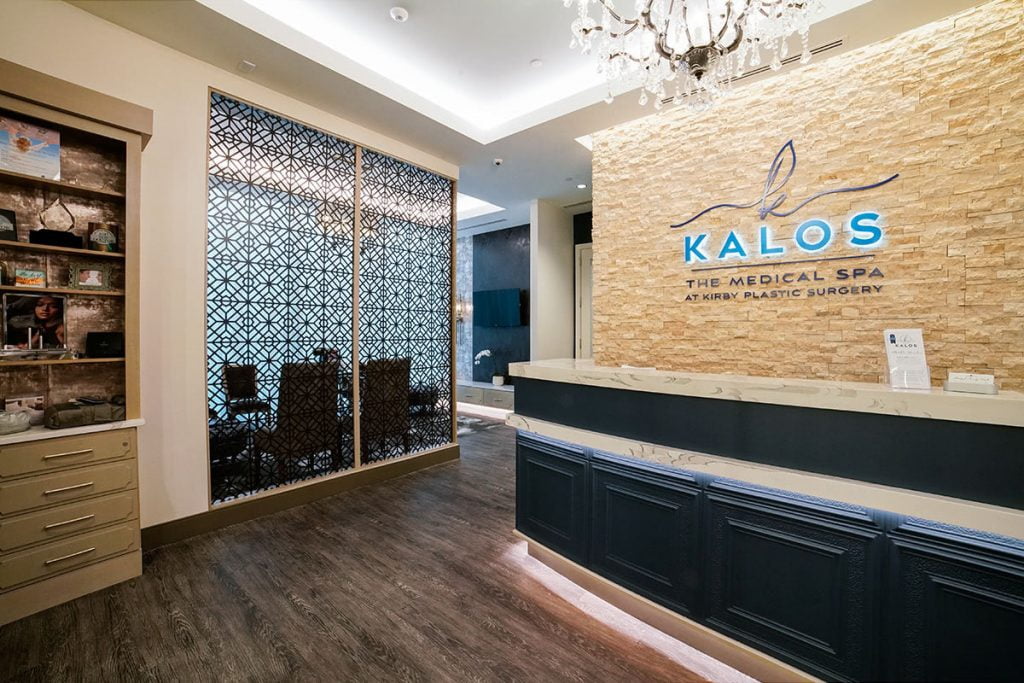 We love seeing our patients looking relaxed post-treatment—and their smiles when they see their skin looking vastly refreshed after a little TLC from our medically trained team. 
Not sure where to start? Below are some of our favorite options for anyone who needs to be pampered.
A soothing HydraFacial MD will not only help bring out your skin's radiance, it also feels phenomenal. Sit back, close your eyes, and simply enjoy the experience. 
Say goodbye to the visible effects of stress with a skin resurfacing treatment, such as a chemical peel, dermaplaning, or microneedling. 
Board certified plastic surgeon Dr. Emily Kirby and our expert team at Kalos Medical Spa would love to work with you to create an effective routine and to boost your health and appearance with targeted treatments. Start implementing these  self-care routines today, so your mind and body will thank you later. What are some of your favorite things to do to unwind?