Are Off-Label Procedures Safe?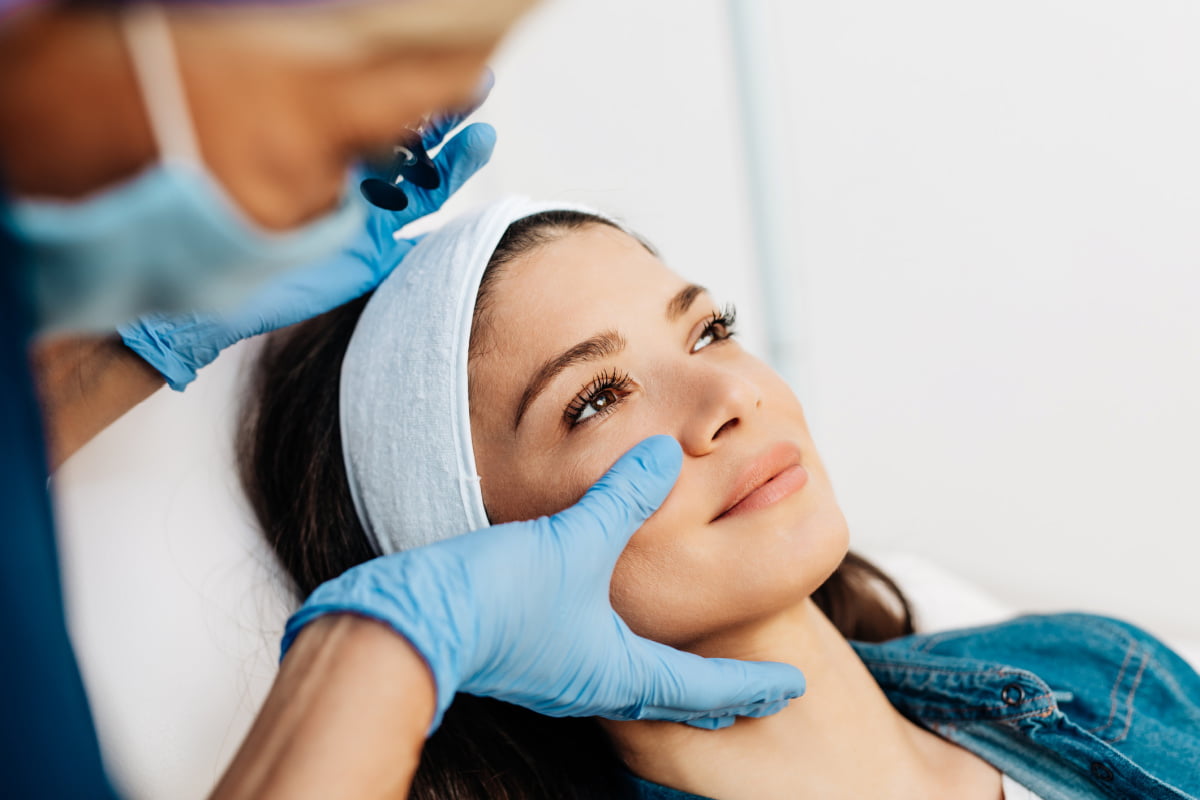 Did you know that some of the most common uses for dermal fillers and neuromodulators (Botox®, Dysport® and DAXXIFY™) are considered off-label treatments because they do not have specific FDA approval? You have likely seen the phrase "FDA-approved" on a number of treatments and products, and for most, this simple phrase is an assurance that the treatment has been vetted for safety and efficacy. While that is correct, qualified injectors have also been using off-label treatments for decades. Here, we explain more about the FDA approval process and how injectables are used off-label by knowledgeable specialists to safely and effectively achieve pleasing aesthetic outcomes.
What does FDA-approved mean?
FDA-approved means that the U.S. Food and Drug Administration has analyzed the specific condition for which the treatment or product is intended, reviewed the testing results from the manufacturer, developed strategies for managing risks, and has granted approval for its use in a specific manner. Approval indicates that the product or treatment is safe and that potential risks are far outweighed by the benefits when used as intended.
What does off-label use mean?
Off-label means that an FDA-approved product or treatment is being used for a purpose not specified in the approval documentation. This is because the FDA only regulates approval; health care professionals are free to use or prescribe treatment for any professional medical or cosmetic purpose.
Doctors and other medical professionals commonly use FDA-approved products and treatments off-label when appropriate. For example, BOTOX Cosmetic may be used to provide a "lip flip" because, while this usage has not been specifically examined by the FDA, it is known that the medication is generally safe and doctors may adapt its use to a new area.
Educated injectors will take into account the patient's best interest and use their judgment and product knowledge to achieve optimal results with the least amount of risk.
Are injectables used in an off-label manner?
Yes, dermal fillers and neuromodulators are commonly used off-label. With so many possible nuanced uses for injectable products, it would be unrealistic for the FDA to specifically approve each one. To speed the approval process, drug manufacturers tend to specify very narrow parameters when seeking FDA approval for a product.
Another way in which off-label use occurs is when an injector chooses to substitute one name-brand product for another, when the corresponding product has been FDA-approved for the same usage. In these cases, while the dosage and longevity may differ slightly between brands, an injector can expect similar effects.
While off-label use is not a red flag, it is important to know that the product has been safely used in other patients and produces results you find attractive. Following is a list of common and effective off-label injectable treatments:
Off-label dermal filler uses
Hyaluronic acid-based dermal fillers, such as the Juvéderm® and Restylane® family of fillers, and the Revance RHA® collection, are quite versatile and treat a number of aesthetic concerns to achieve natural, predictable results when precisely injected by a medical professional. Hyaluronic acid (HA) naturally occurs in the body and its consistency and efficacy suits a number of off-label injection sites.
Upper eyelid hollows. Adds volume to upper eyelid hollows for a more youthful appearance
Lower eyelid hollows (tear troughs). Fills in tear troughs to disguise dark circles and "bags" for a refreshed look (Juvéderm Volbella® XC is FDA-approved to treat tear troughs)
Ear lobes. Plumps wrinkled and stretched ear lobes for a more elegant appearance
Oral commissures (corners of the mouth). Helps correct downturned mouth corners for a more pleasing "up-turned" appearance
Pre-jowl sulcus (the area or fold on either side of your chin). Creates a smoother jawline by filling in the hollows between the cheek and chin
Off-label neuromodulator uses
Neuromodulators such as Botox® and Dysport® are FDA-approved to treat forehead lines, crow's feet, and frown lines between the eyebrows, however, they are also routinely used in off-label treatments.
Vertical lip lines. Smooths lip lines for a hydrated, youthful look
TMJ and headache relief. Relieves tension in jaw muscles that cause pain
Oral commissures. Helps prevent the outer corners of the mouth from drooping
Dimple release. Relaxes the muscles that contract causing dimples in the chin
Nose lift. Prevents the tip of the nose from dipping by slightly elevating the nose tip
Brow lift. Shapes and elevates lower-lying brows
Lip flip. Helps the upper lip relax and roll slightly upward, increasing its apparent size
Gummy smile treatment. Treats a "gummy smile" by decreasing how much the upper lip lifts when smiling
Face slimming. Reduces the projection of the masseter muscle (grinding and clenching your teeth can make your masseter muscle larger) for a more sculpted, slimmer appearance
Many off-label uses eventually acquire FDA approval. For example, Botox was initially FDA-approved to treat frown lines between the eyebrows in 2002. After years of off-label use, Botox was granted additional FDA approval to treat crow's feet and forehead lines.
Ultimately, your safety and outcome is dependent on your injector's eye for aesthetics and experience in achieving natural, pleasing results. Choosing a trusted, physician-led medical spa for your injections is the safest way to enjoy the off-label uses for injectables.
Kirby Plastic Surgery is 1 of only 3 plastic surgery practices in the Dallas-Fort Worth metroplex to be recognized as the top 1% of Allergan (the makers of Botox, Juvéderm, and Kybella) providers nationwide. Our Fort Worth medical spa is located at Kirby Plastic Surgery in The Shops at Clearfork. All injections are performed by highly trained specialists, including physician assistants and registered nurses, under the direction of female Board-Certified Plastic Surgeon Dr. Emily J. Kirby.
Call or text (817) 292-4200 or contact us online to schedule your Fort Worth injectable consultation today.