Insta-Worthy in Fort Worth: Our Favorite Photo Spots for your Next Winning Selfie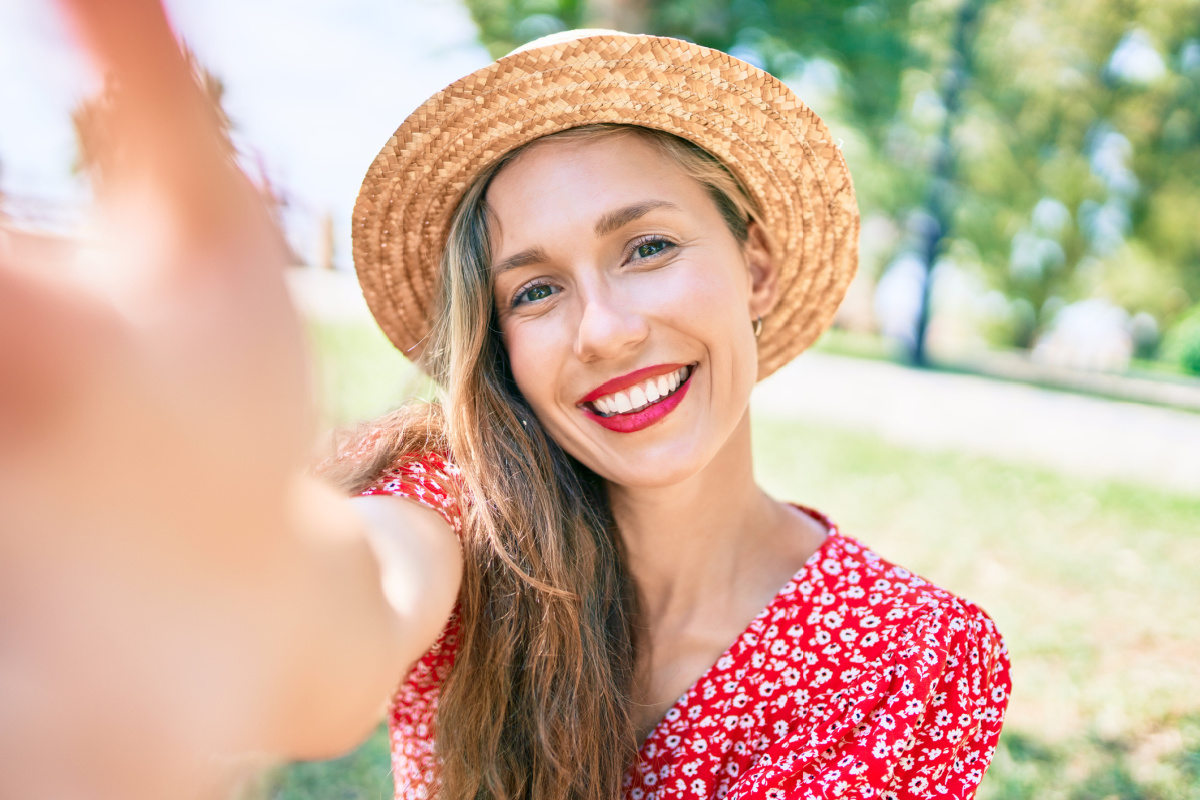 Whether you're a seasoned influencer or simply dabbling in social media as a side hustle, it is an essential skill to know where you can capture great photos and footage to feature in your next Instagram post, reel, or story.
Our beloved city is overflowing with backdrops to amp up your feed: Fort Worth has evolved into a bustling metropolis of art, culture, and commerce. And, while the city's most iconic backdrops—including the Stockyards, Modern Art Museum, and Sundance Square—are certainly worthwhile, hidden gems await you off the beaten path.
Following are our favorite lesser-known (yet highly photogenic) spots that will certainly be less crowded, yet no less memorable.
Natural Charm
View this post on Instagram
The Japanese Garden at Fort Worth's Botanical Garden is 7.5 acres of walking paths through magnificent magnolias, charming cherry trees, towering bamboo, and stunning Japanese maples. The garden also has beautiful bridges and peaceful pagodas for posting, as well as several ponds teeming with Koi fish (1,200 of them, to be exact!). We recommend visiting in the spring when the flowers are in bloom, or in mid-November when the leaves have turned to brilliant fiery colors.
Honorable Mention: Airfield Falls Conservation Park is the perfect place for a quick getaway from busy urban life. Escape to Trinity Trails for forest bathing, hiking, and a visit to the largest natural waterfall in North Texas. Your friends and fans will never know you are still in city limits!
Urban Appeal
View this post on Instagram
The Foundry District is a modern hub for entrepreneurs and artists. Take a stroll down Inspiration Alley, the largest outdoor art gallery in Texas, to snap selfies and stage endless photo shoots. With over seven colorful murals to choose from, you can select the one that best represents your personality and your personal brand.
Honorable Mention: We are obsessed with the "Dream on Dreamer" mural on the sidewall of the Art Room Gallery on Locke Avenue at The Crossing along Camp Bowie Boulevard. It is a perfect backdrop for those free-spirited and strong women with wanderlust in their hearts. The mural pays homage to female investors who now own the building and whose mission is "to inspire others to keep pushing their limits." As an all-female team, we love supporting and empowering women!
Sips & Snaps
View this post on Instagram
Hopdoddy Burger Bar is a popular Texas-based restaurant chain with over 20 locations across the state. However, their Fort Worth location stands out above all. It features two unique neon signs—one reading "Hot Buns'" and the other  "Cold Beer." Wear your daisy dukes and get ready to pose. You won't even need a caption—the photo will speak for itself!
Honorable Mention: The Magnolia Avenue neighborhood of Fort Worth is known as a queer-friendly, hipster paradise. Lined with coffee shops, boutiques, vintage stores, vegan diners, and B-Cycle stations by day, it transforms into a lively bar scene at night. After a night on the town we recommend checking out BREWED, one of the most popular brunch and breakfast spots in the city. This hotspot in Near Southside features upcycled shabby-chic decor and a memorable mural outside that reads "Love the Fort, Worth the Love." When you post your shot of the Brewed mural, don't forget to use the hashtag #lovethefort for a chance to be featured on their Instagram page.
History in the Making
View this post on Instagram
The Billy Bob's Texas building has been around since 1910, and in that time, it's been everything from an open-air barn, to a WWII airplane factory, to a department store. Today, it's the world's largest honky-tonk bar, complete with a giant wooden dance floor, billiards, and even an "indoor rodeo" of mechanical bulls. What could be more iconically Texas than that?
Honorable Mention: The Sinclair Gas Station is a 1950s gas station stuck in time. The vintage-lover's dream in south Fort Worth has been painstakingly restored to its former glory, complete with fresh paint and fixtures that will transport you back in time! It features old-school pumps, their slogan painted above the door, a giant green dinosaur on the roof, and even a mint green classic pickup truck parked out front—all waiting for your next photoshoot to unfold.
Artfully Yours
View this post on Instagram
The Fort Worth Water Gardens is a must-see downtown! This modern public art installation is made up of three large geometric foundations that create a refreshing and beautiful urban oasis. There are endless angles and unique perspectives you can use to snap your next photo amidst the cascading falls and contrasting elements of concrete, water, and trees. Not to mention the cooling pools and fountains, which create a welcome reprieve from the Texas heat!
Honorable Mention: WestBend is a relatively new mixed-use development in the University District. It is functional, walkable, and (most importantly) captivating and pleasing to the eye. This area is not just for new retail and residential space; it's also a central hub for innovation and creativity, featuring some of the most iconic art installations in Fort Worth. Our favorite murals include Patsy Cline and "Y'all Means All." We also love Laura Kimpton's giant "LOVE" sculpture, which lights up at night. Even the parking garage is full of murals, so be sure to take the stairs for lots of secret photo-ops (and perhaps your daily cardio workout).
Retail Therapy
View this post on Instagram
Shopping + selfies = a match made in heaven! Here in our very own neighborhood, the Shops at Clearfork offers unexpected backdrops for your next IG photo series. We love the pink-trimmed bubble windows at JOY Macarons, where you can pick up some edible art to use as a prop in your poses. And remember the beautiful floral mural outside Johnny Was! Make sure to return for a visit around the holidays (just around the corner…the countdown is on!). During November and December, the entire complex is decorated with sparkling lights, tinsel, and even a show-stopping stained glass Christmas tree.
Have any other great spots to share?
We'd love to hear from you on social media!
Ready for your close up? Get photo-ready at Kalos Medical Spa in Fort Worth
With all of the beautiful backdrops that await, it is always a good time to invest in your inner and outer beauty. Fort Worth's Kalos Medical Spa is here to help you level-up your look, with a range of effective non-surgical aesthetic treatments to help you feel your personal best. Our diverse menu of medical spa services includes HydraFacial MD®, Botox®, CoolSculpting®, and much more.
We are conveniently located at Kirby Plastic Surgery in The Shops at Clearfork. All treatments are performed by our expert team of medical aesthetic providers under the direction of female Board-Certified Plastic Surgeon Dr. Emily J. Kirby. Call or text (817) 292-4200 or contact us online to schedule your spa day, and leave looking like your most radiant and photogenic self!