Thread Lift in Fort Worth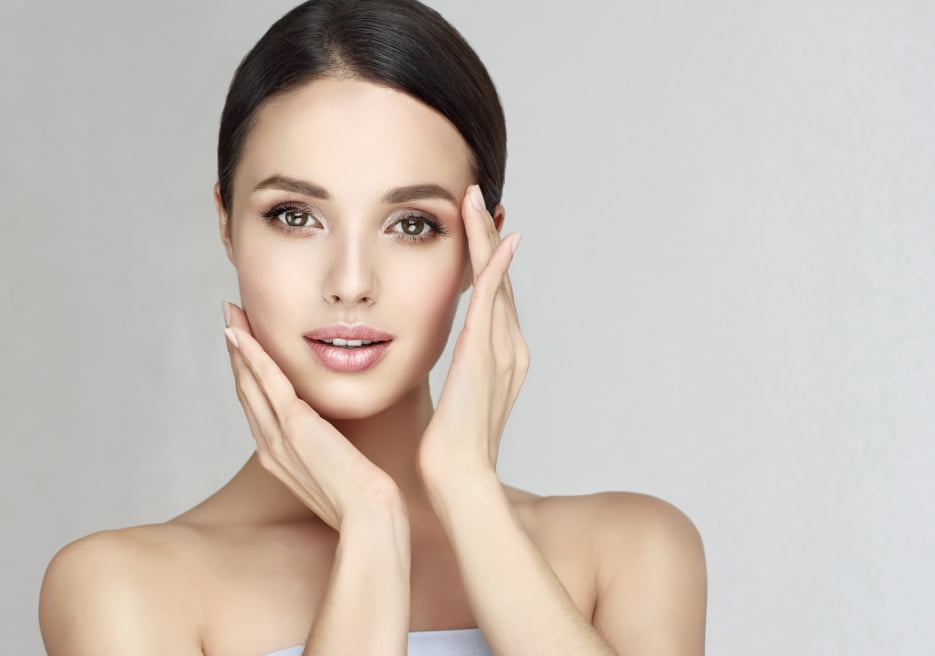 Over the years, our skin loses its thick, firm texture, leading to jowls and cheeks that fall lower with gravity. For many years, facelift surgery was the only option for correcting these signs of aging. But now, the thread lift offers our Fort Worth med spa patients who have moderate facial aging a minimally-invasive facelift alternative.
What is a thread lift?
A thread lift uses a unique approach to facial aging: with collagen-promoting dissolvable threads, this procedure gently lifts and anchors the skin higher on the face, helping to restore a youthful facial contour without surgery. The threads also prompt your skin to increase collagen and elastin production, leading to gradually smoother skin.
The results of a thread lift may include the following benefits:
An overall more youthful appearance
More shapely cheeks
Reduced sagging or "jowling" around the mouth and in the lower cheeks
Smoother skin texture
Less pronounced nasolabial folds (the lines that run from the sides of the nose to the corners of the mouth)
One of our experienced specialists will perform your thread lift in our office. Our team includes a national trainer for thread lifts.
What is treatment like?
First, you will have a consultation about your goals for your skin's texture and any signs of aging you have in your mid-to-lower face. During this consultation, we will help you determine if you are a good candidate for a thread lift and discuss what kind of results you can expect from the procedure. You will also have the chance to look at before and after photos of our previous thread lift patients.
To begin the procedure itself, we will mark the areas of your face where we plan to insert the threads. (The number of threads and their placement will be customized for your concerns.) We will numb the treatment areas using a local anesthetic and allow this to take effect before inserting the threads. Using a cannula (a thin tube, similar to a needle), we will place the dissolvable threads beneath the skin in the subcutaneous layer and use the threads to anchor sagging skin in a more lifted position.
After your thread lift, you will see that sagging or drooping skin is repositioned. Over time, you will see the results continue to improve as the threads promote collagen and elastin for a firmer skin texture.
How do threads work to provide a non-surgical facelift?
At Kalos Medical Spa, we perform thread lifts using the FDA-cleared, medical-grade threads manufactured by PDO Max. Most of the threads are lined with cones, or barbs, which help them to stay in place and gently lift the skin when inserted. These threads are composed of polydioxanone, or "PDO," a dissolvable material that is safely absorbed by the body over the course of 6-9 months following treatment. As the threads dissolve, they leave behind stores of collagen that continue to give your skin a firm, lifted appearance for up to a year.
Are PDO threads safe?
Yes, PDO threads are safe and are easily absorbed by the body. Dissolvable threads are not just used for cosmetic lifting; they are also used in many surgeries, including abdominoplasty, breast lift, and breast reduction.
Why we prefer the PDO Max thread lift
PDO Max threads use a well-researched polydioxanone thread-in-cannula technology that has been in development since 2014 and has shown excellent aesthetic results. PDO Max holds FDA clearance for the full device, including both the thread and cannula used for insertion.
PDO Max also offers providers extensive, hands-on training with medical professionals to ensure that the product is used appropriately, safely, and with aesthetically sound outcomes. They also test and develop all thread technologies in-house and offer a range of thread types that allow us to customize results for our patients.
Which areas can be treated with a thread lift facelift?
We use thread lifts to treat around the eyes, brows, cheeks, jowls, jawline, neck, and lips. One of the most popular treatments is a combination cheek and jowl procedure.
Who is a good candidate for PDO threads?
If you have sagging skin in the cheek area that you would like to correct without surgery, then a thread lift may be right for you. If the sagging is quite severe, however, a thread lift may not be enough to address your concerns; this procedure is best at addressing mild to moderate sagging skin.
As such, most patients who are a good candidate for a thread lift are between the ages of 30 and 65. However, every individual ages at their own pace, so there are likely to be exceptions to this rule.
What is the downtime? Will I have restrictions?
No downtime is required after a thread lift, but most patients like to take 1-3 days before returning to their normal routine. You may see some swelling and bruising where your threads were placed, which will typically resolve within 2 weeks. Avoid rubbing, massaging, or stretching your face after your thread lift.
Schedule your thread lift consultation at Kalos Medical Spa in Fort Worth
When it comes to achieving an aesthetically sound thread lift result, a highly trained and experienced medical provider is a must. The experts at Kalos Medical Spa are specially trained in PDO threads, hold years of aesthetic experience, and are led by Board Certified Plastic Surgeon, Dr. Emily Kirby. We are here to provide you with safe, proven solutions to meet your aesthetic goals. To learn if a thread lift may be right for you, schedule your consultation by calling 817-292-4200 or filling out our online contact form.
Area Served: