3 Useless Beauty Gadgets + Our Tried-and-True Recommendations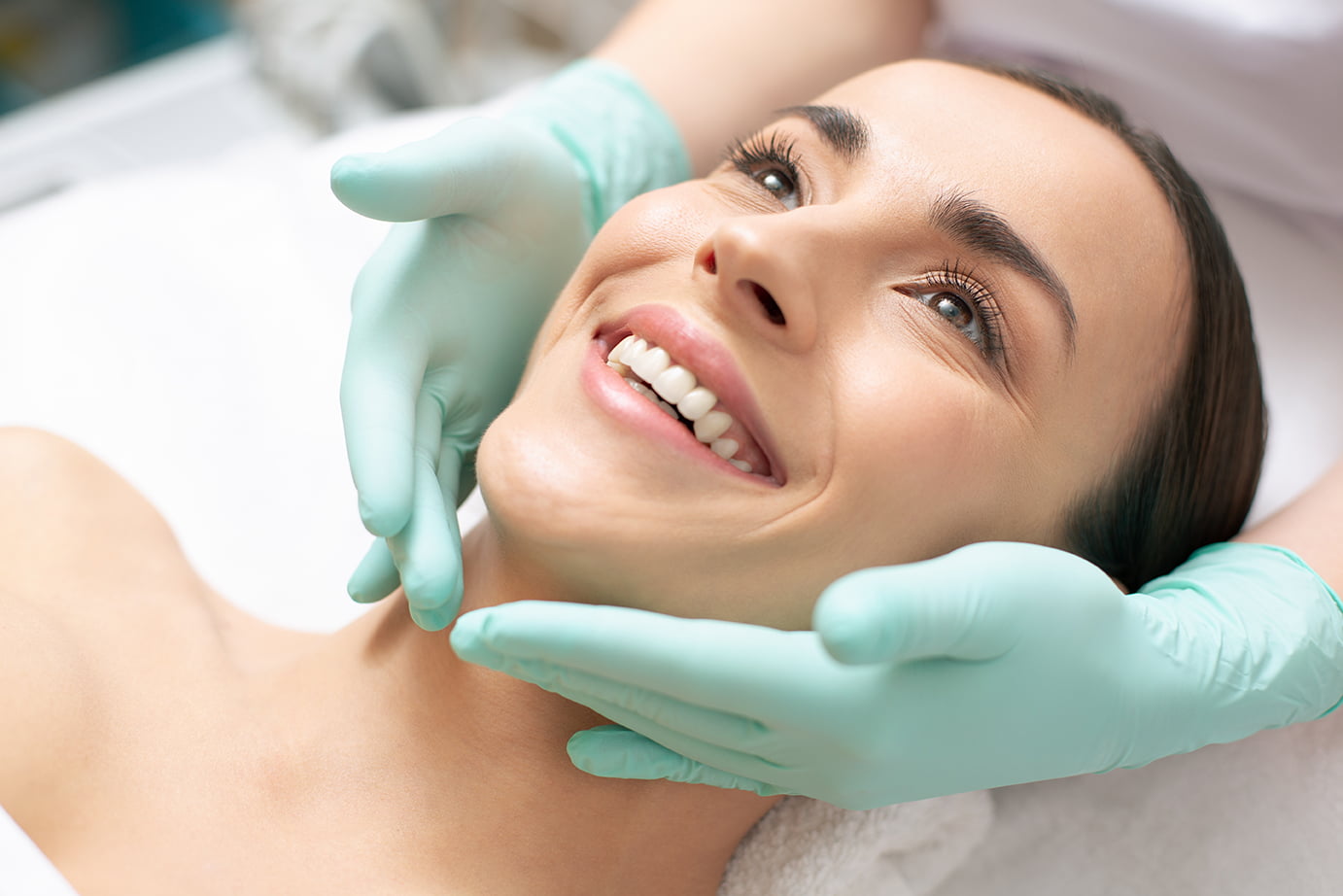 You have probably heard it said that things that appear too good to be true usually are. That's a worthwhile motto to keep in mind the next time you see the latest and greatest beauty products pushed online or on TV. These products can sound like game-changers—but in practice, they usually disappoint.
We're here to help save you from wasting your money and time (or potentially harming yourself) with products that simply don't work. Following are our reviews of the most useless beauty gadgets we've seen advertised, along with recommendations for proven options to try instead.
1. Recontour your face: Jawzrsize vs. fillers
The Jawzrsize is advertised as a "hands-free workout" for your face, specifically promoted to give you a better jawline. Essentially, the product is a little resistance ball that you bite down on repeatedly. The company claims that this resistance helps work out the muscles in your face and neck area to slim, tone, tighten, and strengthen for a "total transformation."
Not only is this small device quite overpriced at a whopping $139 for a kit, its efficacy is also shady. Our jaws are constantly in motion through talking, emoting, and eating, yet many of us still battle persistent fat under the chin, the appearance of jowls as we age, and loss of definition of the jawline. While it may provide some form of strengthening, it won't define your jaw or reduce fat in a targeted area. It may even harm the proper functioning of your jaw by overuse of the temporomandibular joint (TMJ)!
What to do instead: If you hope to streamline the appearance of your jawline or chin, strategically placed dermal fillers can provide a near-instant improvement, while the use of CoolSculpting, Kybella, or surgical liposuction can reduce excess fat to create a more defined jaw contour.
2. Banish blemishes: at-home pore vacuums vs. professional extraction
Considering the fact that most of us regularly battle blemishes, it's not surprising that a veritable gold mine of products for clearing the skin are on the market at any given time. Over the last few months, we've seen a number of different styles and brands of pore vacuums that claim to rid you of blackheads and clear your pores through the use of suction.
So, do pore vacuums work? Because there are so many different options available, ranging from no-names to more legitimate brands, it's tricky to give a definitive answer. But, as skin experts, we can make a few general statements: many pore vacuums offer too mild a suction to provide help, while more powerful vacuums come with the risk of bruising or otherwise harming the skin.
What to do instead: Instead of gambling with your skin, book a professional facial that includes medical blemish extraction and clarifying steps. (We love HydraFacial for these reasons, plus it's customizable.) Not only can you trust that your medical provider knows what they're doing, but they'll also ensure your skin is properly cared for before and after extraction to avoid further inflammation or infection.
3. Get a more youthful neck: Nexsey vs. RF treatment or skin resurfacing
The third on our list of useless beauty gadgets is a product called Nexsey, which is ultimately an overpriced version of medical tape. The creators allege that using their medical-grade tape can help tighten your neck and smooth wrinkles.
Sure, physically stretching and taping your skin will give your neck a temporarily tighter, smoother look—but at what cost? Body tape is a common go-to in the world of galas and red carpet events, but it's a one-night luxury for a reason—and that reason is discomfort. In addition to the skin irritation caused by the tape itself, the pulling and tightness aren't exactly comfortable for more than a little while at a time. Not only that, but overuse could lead to the development of new wrinkling at the base of your neck.
What to do instead: Ultherapy skin tightening is a fantastic non-surgical option for treating lax skin on the neck. For crepiness or fine lines, skin resurfacing with a laser treatment—or a topical option such as a chemical peel—can give your neck a smoother, more firm appearance.
Don't settle for gimmicks when expert care is right around the corner here in Fort Worth
Unfortunately, the beauty market is flooded with useless products and devices manufactured by companies hoping to take advantage of the insecurities we all face (and make a quick buck in the process). In addition to potentially spending money on a product that simply doesn't work, you could also be putting your health in harm's way.
There are truly remarkable, clinically proven options that are safe to use and provide noticeable results. Here at Kalos Medical Spa, board certified plastic surgeon Dr. Emily Kirby investigates all new products and technologies to ensure we are offering our patients safe, effective solutions.
View this post on Instagram
We would love to help you feel a little more comfortable and confident in your skin. Our expert team is composed of medically trained professionals who have years of experience helping patients hone their desired look with a combination of vast skincare knowledge and cutting-edge technology. Contact us at our Fort Worth medical spa to get started. We can't wait to pamper you.