5 Reasons to Skip the Salon & Visit a Medical Spa for Skin Services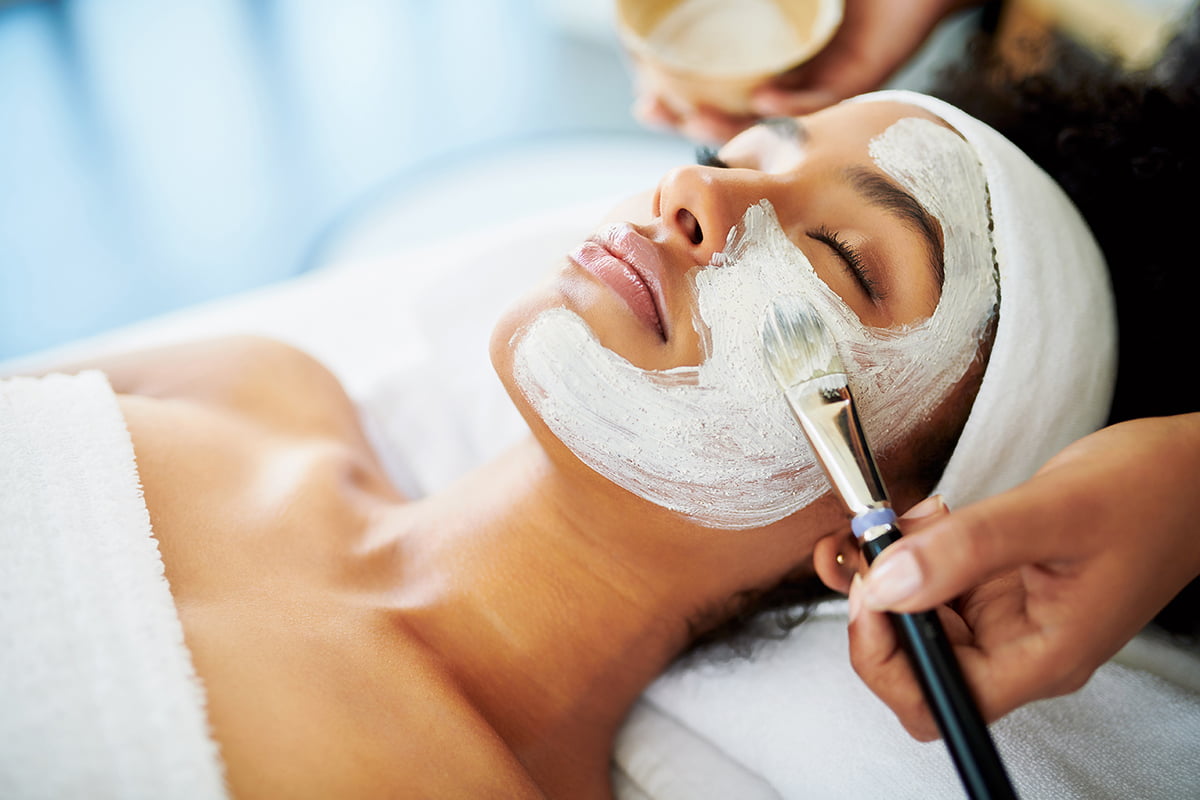 Sometimes it feels like there is a spa or salon offering a variety of facials, injectables, and other non-surgical treatments on every other corner. Prices vary, from scandalously low to outrageously high—and many patients opt for budget treatments because, "what can go wrong with a facial?"
Because the risks of a facial are less than those of more invasive options, spas and salons aren't held to the same standards as medical practices. Still, facials aren't risk-free.
Unfortunately, quite a few things can go wrong, even with a basic facial treatment. As a board certified plastic surgeon working with a highly trained team of medical providers,
Dr. Emily Kirby
urges patients to consider the long-term impact of working with unqualified providers. Here are her top 5 reasons why you should book your next skincare or injectable treatment with a medical professional.
1. Non-surgical treatment locations aren't regulated as strictly as medical practices
Because the risks of a facial are typically much less serious than those of more invasive options, such as injectables or outpatient procedures, spas and salons have not been held to the same high standards as medical practices. This may have been appropriate when facials involved little more than a light cleansing and pleasant massage, but with today's advanced facial options—as well as the risks inherent to working with skin and performing blemish extractions—you should have a medical professional involved. A board certified plastic surgeon with an on-site surgical suite and medical spa must meet high medical standards for facility accreditation, medical licensure, and board certification. Sanitation, emergency preparedness, availability of proper equipment, and highly trained clinicians are just a few areas in which they are continually evaluated. Compare this with salons and day spas. Salons
are required to be licensed by the state
prior to opening, which means they guarantee that services will be provided by licensed cosmetologists, manicurists, aestheticians, and barbers. Outside of this, regulations are minimal —salons are not even required to have FDA-approved sterilizers and sanitizers.
2. There are very few legal restrictions on those offering skin services
Depending on where you live, did you know that almost anyone can start offering skin and facial treatments without certification or training? For treatments that affect only the outermost layer of the skin, most states require only a cosmetology or aesthetician license. Here in Texas, skin service providers earn an aesthetician license through the Texas Department/Commission of Licensing and Registration, which requires 750 hours of instruction in a beauty school and successful completion of a written and practical exam. This process may include study in a variety of areas, including hair styling, nails, makeup application, and consulting. Aestheticians who focus their studies primarily on skin services should have the training and experience necessary to perform these treatments safely. Unfortunately, outside of a medical spa (where aestheticians work under MD supervision), there is no guarantee that your unsupervised facialist or chemical peel provider received adequate instruction. If they don't know what they're doing or if they have improper hygiene, it is easy for your skin to be harmed or for you to get an infection. Some patients have even experienced permanent scarring and skin tone changes from improperly applied facial peels. Knowing all of this, wouldn't you rather put your skin in the hands of someone with a higher level of medical training, who is under the supervision of an MD?
3. A medical practice typically uses stronger, more effective products
In addition to the potential risks that can be avoided by skipping the salon, you'll get more bang for your buck. Your board certified plastic surgeon's trained clinicians will have access to medical-grade products that are formulated with higher levels of active ingredients and superior packaging to protect the active ingredients—and thus provide you with optimal results. A reputable medical spa will also have a wider range of treatments to address your concerns—and the experience and training to help you choose which ones will best fit your needs. They can determine which type of facial will give you the results you want (or rule it out if it could worsen your concerns).
4. Yes, you can develop infections after a facial
Facials seem fairly straightforward—and most of us have applied masks ourselves right at home. How dangerous could it be? While the risks may sound minimal, they do exist. Even topical treatments can result in an infection. If you have a small skin abrasion or even a pesky pimple, you have an open channel in your skin that puts you at risk for a serious infection. A provider who has not properly cleaned their tools can introduce harmful bacteria, resulting in a much bigger problem than a breakout.
Staph (staphylococcus) is a hardy, common bacteria many people carry in their noses or on their skin, which is why you hear about breakouts in areas of high traffic, such as schools. While carrying the bacteria doesn't always lead to a nasty infection, if it is introduced deeper into your skin, you could walk away with a bad boil, redness, swelling, or even more severe symptoms.
Imagine that someone carrying a bacteria like staph visited the same spa where you are receiving treatment. If your provider didn't properly sanitize their tools and space, that bacteria could potentially enter your body through a skin abrasion, leading you to suffer from an unsightly reaction on your face, a serious infection, and a trip to the doctor or hospital.
5. A non-MD provider can't help you if a complication arises
If you do get an infection or other medical complication, you cannot return to the salon to seek medical treatment, as they are not medical professionals and will not know how to treat the issue—they may even downplay your concern out of fear or lack of knowledge. Instead, you will have to visit an emergency room or your primary care physician. If the same scenario occurred at a medical spa, you could return to your provider and receive a prompt diagnosis and treatment, since the physician on site is able to treat medical issues and write prescriptions—saving you from the cost of emergency treatment elsewhere. If you're shopping around for a
facial in Fort Worth
, we encourage you to consider the points above—
board certified
plastic surgeon
Dr. Emily Kirby
and our
expert team
at
Kalos Medical Spa
would love to work with you. Call or TEXT us at 817-292-4200 or
contact us online
to book an expertly administered facial treatment that gives you the results you want safely. We look forward to meeting you!