7 Key Ingredients for Hydrating Dry Winter Skin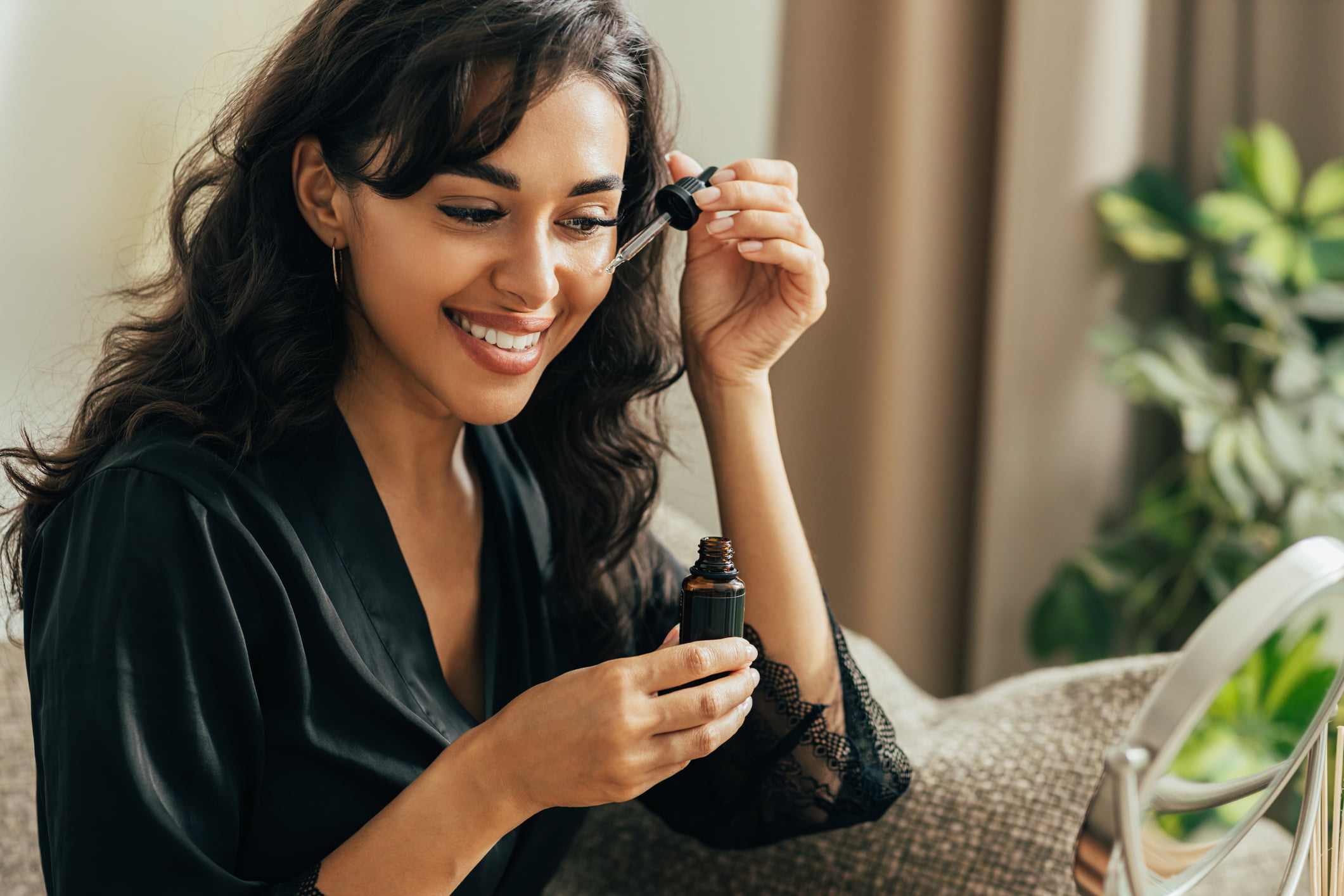 In our last blog, our Licensed Aesthetician, Holly Rahn, detailed some winter skincare essentials, describing how important it is to optimize your skincare routine during the winter months. She also revealed which products and treatments help rejuvenate dull skin and prevent a dry, flaky, discolored complexion.
Do you know why certain skincare products are recommended specifically for colder months? Understanding how certain essential ingredients work can help you choose the most effective products for curing your winter skin woes, so let's dive in.
What happens to our skin in the winter?
Colder temperatures, dry air (both outdoors and indoors), and chilly winds combine to create worst-case conditions for our skin during the winter months. These conditions can damage your skin's lipid layer (responsible for lubricating and protecting your skin cells), exposing cells to environmental hazards and allowing irritants and allergens to penetrate the epidermis. This in turn triggers inflammation. Managing winter skin is all about choosing ingredients that are hydrating, nourishing, and protective.
Managing winter skin is all about choosing ingredients that are hydrating, nourishing, and protective.
Humectants
Your first line of defense against the elements should be a quality moisturizer. Moisturizers use a combination of ingredients known as humectants to rehydrate the epidermis—the outermost layer of skin—and seal in moisture. Humectants are critical to maintaining a healthy skin barrier, which prevents moisture from escaping and irritants from getting in.
1. Protect your skin barrier with ceramides
Ceramides are a key ingredient in most moisturizers. These naturally occurring lipids help skin retain its water content, fortifying its protective barrier and keeping it looking firm and plump. Because of their hydrating effects, ceramides can also reduce irritation, making them ideal for sensitive skin. Ceramides can also be used around the eyes, assuming the product is fragrance- and irritant-free. To get the most from your ceramides, look for skincare products that also contain fatty acids, glycerin, and cholesterol, as these ingredients can enhance their effects.
2. Increase skin elasticity with hyaluronic acid
If you are plugged into the beauty world, you have no doubt heard about hyaluronic acid's age-defying effects. Hyaluronic acid, or HA, is a type of sugar found naturally in the skin that helps keep it hydrated. As a humectant, it draws in and retains water, keeping skin looking plump and youthful. Because HA helps water molecules bind to collagen in the skin, it is cherished for its ability to increase skin elasticity and thickness. HA is also found in many popular dermal fillers, including Juvéderm®, Restylane®, and Revance's RHA® collection.
Emollients
Emollients trap moisture by covering the skin with a protective film, helping it look and feel smoother and softer. They can also help to repair cracks in the skin barrier, preventing further water loss and lubricating cells. Because they do not contain water, emollients are best used while the skin is still damp after bathing.
Note that you may want to avoid emollients if you have naturally oily skin, as they can potentially clog pores. You should also avoid pairing ​​emollients with retinols and alpha- and beta-hydroxy acids, as they may trap in these potentially-irritating ingredients.
Emollients trap moisture by covering the skin with a protective film, helping it look and feel smoother and softer.
3. Balance your oil levels with squalane
Squalane is another naturally occurring fat that helps keep your skin cells lubricated and protected. It contains powerful antioxidants that can help improve fine lines and sun damage. When looking for products that contain squalane, you are bound to come across squalene and squalane; these are both equally effective ingredients, but squalane has a much lighter consistency and a longer shelf life. From daily face washes to ultra-hydrating overnight masks, you can find squalane in a variety of products.
4. Heal cracks and wounds with petrolatum (petroleum jelly)
Petrolatum, more commonly referred to as petroleum jelly, is a mixture of natural mineral oils and waxes. Since petrolatum itself does not hydrate skin (emollients do not contain water), it is often found in various lotions and creams. This ingredient is best used for healing exceptionally dry, cracked skin (typically present on the heels and elbows), as well as superficial skin wounds. Petrolatum is great for sensitive skin because it does not contain any additives, chemicals, or potential irritants; however, its ultra-thick consistency makes it a no-go for those with acne-prone skin.
5. Lock in moisture with shea butter
Shea butter is a plant lipid extracted from shea nuts. It contains high concentrations of fatty acids and vitamins, making it ideal for moisturizing dehydrated skin and improving skin tone. It also has anti-inflammatory and healing properties, which can help soothe irritated winter skin. Shea butter may be ​​comedogenic, meaning it can clog pores, so those who struggle with blackheads may want to avoid it.
Vitamins
Just as vitamins are essential for your overall health, they are also vital for maintaining healthy, glowing skin. Applying vitamins topically allows for more targeted absorption, helping your skin reap maximum benefits. Here are two vitamins we look for in all of our winter skincare products:
6. Reverse skin damage with vitamin C
There's a reason vitamin C is considered the holy grail of skincare ingredients: this powerful antioxidant boosts collagen production, improves hyperpigmentation, and protects against environmental stressors, like sun damage, chemicals, and pollutants. We recommend applying a medical-grade vitamin C serum at least once a day, followed by a moisturizer, for a brighter complexion and fewer fine lines. Also be sure to wear a high-SPF sunscreen over your serum, as vitamin C can break down when it is exposed to light.
7. Reduce irritation with vitamin E
One of the most common vitamins, vitamin E is found naturally in our bodies and in certain foods. As an oil-soluble antioxidant, vitamin E helps protect skin from damage by fighting off free radicals—oxidative stressors responsible for premature skin aging. Vitamin E is a perfect winter skincare ingredient because of its natural anti-inflammatory properties that can help calm dry, red skin. This mighty vitamin can also help strengthen your skin barrier, reverse sun damage, and heal scars and burns, which is why we often recommend vitamin E skincare products for patients coming out of surgery. Studies have shown that vitamin E also offers protection against UV rays when combined with vitamin C, so consider using these ingredients together (in addition to applying your daily SPF) to help prevent photoaging and skin cancer.
Final word: choose medical-grade skincare products
With so many skincare products to choose from, you may be tempted to save money by choosing an over-the-counter product. However, OTC products contain less-concentrated active ingredients, in ineffective packaging that does not protect sensitive ingredients, and thus can only create temporary, minimal improvements in skin quality. Instead, get the supple, hydrated skin you crave by choosing quality, medical-grade skincare products that are specially chosen to meet your skin's needs.
Our team of licensed Fort Worth aestheticians is here to help you find the right products for your skin type and concerns during a personal skincare consultation. Head online or call/text (817) 292-4200 to schedule yours today!