Collagen and elastin are your skin's best friends. Here's how SkinPen + PRP can boost both.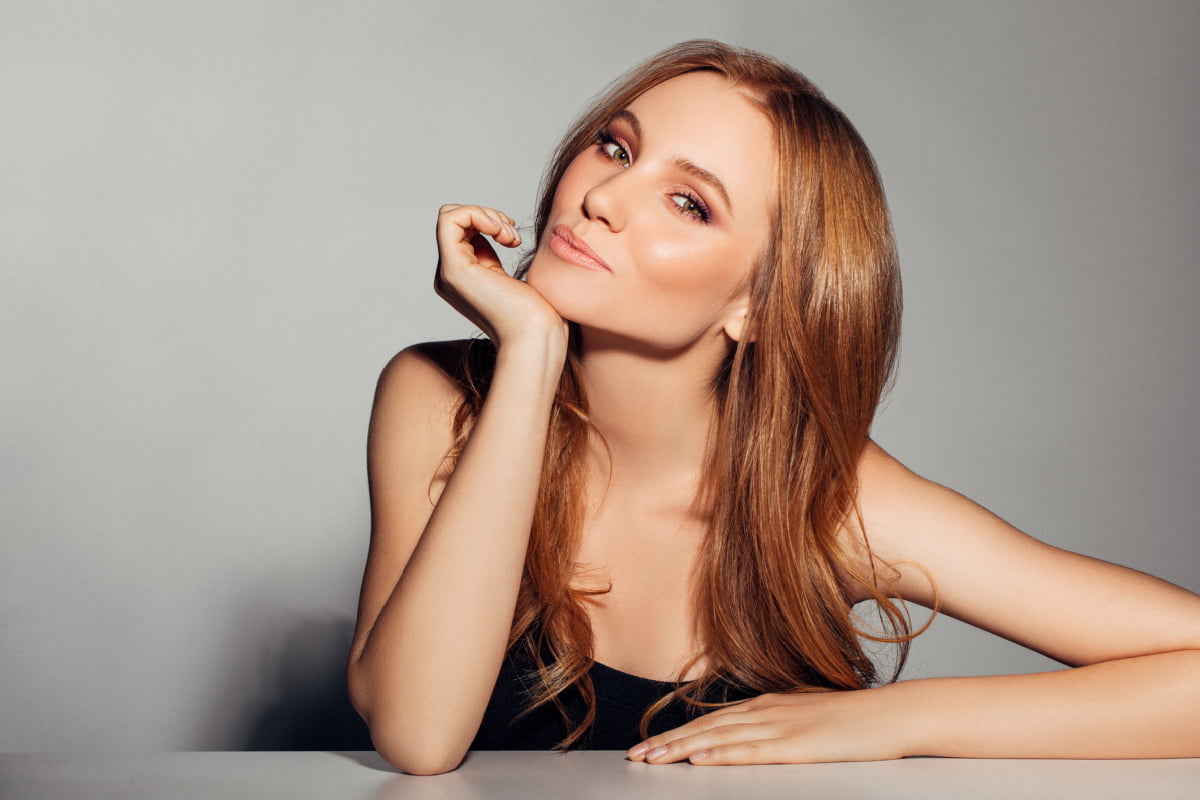 Your skin is the foundation of your good looks, and, if you are like us, you work hard to keep it up! But even the best makeup cannot cover up the gradual loss of collagen and elastin—the proteins that make our skin pliable, springy, and plump. To give your skin a deep pick-me-up that will turn heads, we have an all-natural treatment to rebuild that lost collagen and elastin: SkinPen® microneedling with PRP.
Microneedling with PRP improves firmness, reduces visible pore size, levels out deep acne scars, and leaves you with smooth, unblemished skin. This treatment requires minimal downtime, yet is highly effective at treating numerous skin concerns on all skin types and shades.
Why are collagen and elastin important?
Collagen and elastin are vital to the structure of our skin, providing firmness and elasticity. But beginning in our twenties, our reserves of collagen and elastin begin to diminish, causing our skin to lose volume and eventually feel crepe-like.
To treat signs of facial aging, we can use regenerative treatments, like microneedling, to boost your natural collagen and elastin production. By helping your body regenerate these structural proteins, you will see a natural-looking reversal of some of the effects of aging, as well as diminished blemishes and scars, in the treated area.
How do you encourage the body to restore collagen and elastin?
The SkinPen device is the first and only FDA-cleared device used for microneedling (a.k.a. collagen induction therapy), a treatment that activates your body's natural collagen and elastin production process by creating a series of microscopic openings along your skin's surface. You may hear these openings called "micro-injuries," but they are harmless—this process simply triggers your body to increase the production of collagen and elastin, gradually thickening and smoothing the skin. Because results improve with cumulative treatment, we recommend an initial series of 3 SkinPen treatments for most patients, and follow-up treatments may be scheduled every 3-4 months to maintain your results, as needed.
What is platelet-rich plasma, or PRP, therapy?
Platelet-rich plasma (PRP) is a preparation made by drawing a small amount of your own blood from your arm, similar to what you would expect at a routine checkup. It is extracted by spinning the blood sample in a centrifuge to separate the PRP, a gold liquid, which floats to the top after the spinning process. This concentrate of PRP contains growth factors and proteins that promote healing and cell renewal in the body.
The terms "vampire facial" and "vampire facelift" refer to procedures that involve the use of PRP to enhance results—the "facial" is a PRP microneedling treatment, like the one we perform at Kalos Medical Spa, and the "facelift" incorporates injections of PRP into treatment with injectables.
What should I expect from microneedling?
SkinPen microneedling is a 30-60 minute treatment that involves passing the SkinPen device over your face to stimulate skin resurfacing. Microneedling offers many positive effects to the skin's appearance, tone, and texture, including:
Reduces the appearance of acne scars and surgical scars
Smoothes and plumps the skin in the face and hands
Softens wrinkles and folds
Diminishes the appearance of fine lines
Improves the appearance of stretch marks
Evens the tone and pigmentation of the neck and décolletage
These effects develop over time, with the first results becoming noticeable about 1-2 weeks after treatment. Results from microneedling are lasting, but not permanent.
Should I add PRP to my microneedling treatment?
The application of PRP to the skin after microneedling enhances all of these benefits and speeds up your body's cell renewal following treatment. We encourage any patient undergoing microneedling to consider adding PRP to their treatments in order to enjoy maximum results.
Does microneedling with PRP hurt?
The microneedling procedure itself does not hurt, though some patients may find it uncomfortable to have their blood drawn for the PRP extraction. Prior to the SkinPen treatment, we apply a topical numbing cream to your skin and allow it to fully take effect before beginning the microneedling treatment. With this cream, most patients find microneedling very comfortable. Our patients typically report that they feel a buzzing sensation as we pass the SkinPen device's thin needles over their skin.
Are there any side effects from microneedling with PRP therapy?
Side effects are mild, and usually limited to some redness on the level of a minor sunburn that lasts no more than 2-3 days after treatment. By the next day, many patients are able to return to their normal skincare and makeup routine, while others choose not to wear makeup for 2-3 days while their skin heals. We will talk to you about products to keep your skin moisturized and protect it from the sun following treatment.
How does microneedling at home compare with SkinPen?
At-home microneedling devices, or "derma-rollers," use very short microneedles compared to those in the SkinPen device, so you will not enjoy the transformative results that you would experience with in-office treatments. SkinPen controls a deeper penetration into the layer of skin where collagen and elastin are located, using varying depths that are customized for each area of your face. At-home devices, by contrast, contain a single depth of superficial needles that likely penetrate no deeper than the outer layer of skin (the epidermis).
We advise our patients to steer clear of all at-home microneedling not only because it is less effective, but also because it may be unsanitary. Our SkinPen device is handled with medical-grade sanitation, and each set of microneedles are used only once and then disposed of to ensure that your treatment is completely sterile.
How do I know if I am a good candidate for SkinPen microneedling with PRP?
SkinPen microneedling is safe for all skin types and shades, and can address a number of concerns. You are likely a good candidate for SkinPen microneedling unless you are prone to cold sores, as the treatment may trigger a breakout. Even then, these breakouts can be prevented with pre-treatment and post-treatment medication.
SkinPen is safe for those with melanin-rich skin; however, if you have dark skin, choose an experienced, knowledgeable medical spa for your treatment. Your specialist should have a nuanced understanding of the settings used on the microneedling device so as to not penetrate the skin as deeply in order to avoid the small risk of hyperpigmentation.
Visit Kalos Medical Spa to refresh your complexion
All Kalos Medical Spa treatments are performed in a clean, safe environment under the direction of board certified plastic surgeon Dr. Emily Kirby. If you are interested in safe, proven treatments for skin resurfacing in Fort Worth, book your appointment by calling (817) 292-4200 or contacting us online.