The Top 5 "Prejuvenation" Treatments to Prevent Early Skin Aging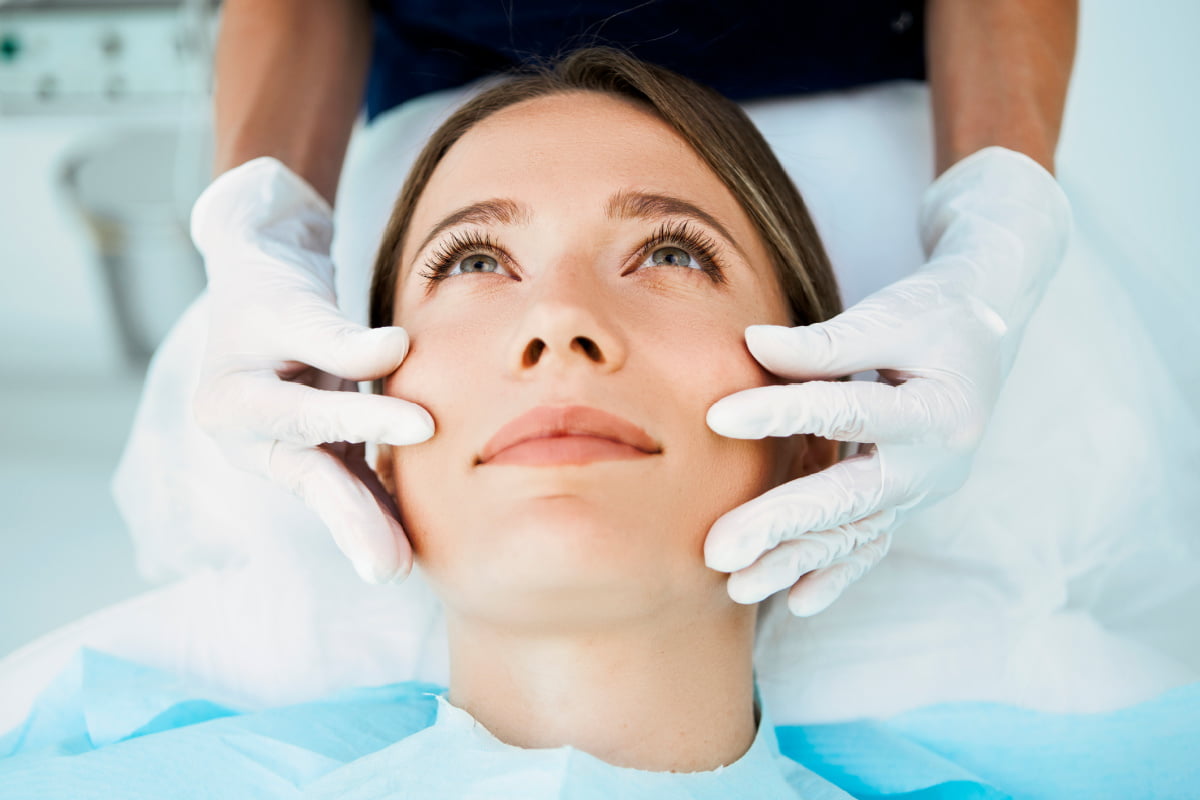 Are you thinking about staying one step ahead of the aging process? Using BOTOX® and other clinically-proven treatments, prejuvenation stops signs of aging from showing up in the first place. Here are the top 5 preventative treatments we use at our Fort Worth medical spa.
1. Medical-grade skincare
Skincare is much more than moisturizer: advanced products can make a visible difference in how you age. At Kalos Medical Spa, we exclusively carry medical-grade skincare products from trusted lines whose ingredients are backed by science. Our licensed aestheticians recommend adding these steps to your routine to stop signs of aging:
Sunscreen: Aging is accelerated by sun damage, so wear a high quality, broad spectrum sunscreen of at least SPF 30 (mineral-based is ideal) every day to prevent sun-induced aging. We can guide you to a formula that wears comfortably, looks great, and is proven to work.
Antioxidants: Antioxidants protect your skin from free radicals, helping prevent sun damage and improve signs of aging. Some of our favorite antioxidant products include ZO's Illuminating AOX Serum or SkinCeuticals C E Ferulic.
Retinol: Retinol promotes cell renewal for youthful skin and diminished wrinkles. A product like  ZOs Retinol Skin Brightener .25% is perfect for prejuvenation.
When you visit our office for a consultation or treatment, our aestheticians are happy to help plan your at-home skincare based on your skin and your concerns.
2. Laser skin resurfacing
Beginning in our twenties, our skin begins to lose volume due to a gradual loss of collagen—the protein in skin that gives it a smooth, firm appearance. Lasers apply heat and focused light to your skin cells which stimulates collagen synthesis, creating an improvement in texture and a radiant glow. Laser treatments also prevent and minimize lines, dark spots, scars, and loose skin. For prevention, we recommend a series of treatments, spaced at least 4 weeks apart, with the minimal-downtime ResurFX Skin Resurfacing or IPL Photofacials for no downtime.
3. BOTOX®
Repetitive facial movements cause wrinkles, particularly in the upper face, where we see forehead wrinkles, "11s" between the eyebrows, and crow's feet at the outer corners of the eyes. Prejuvenating with Botox every 3-4 months prevents these expression lines from becoming deep by relaxing the muscles. When patients start early, before wrinkles deepen, it is often possible to use fewer units and treat less often.
4. Dermal fillers
Did you know that dermal fillers can do more than smooth lines or plump your pout? They also stimulate collagen for firmer skin. This means that while fillers dissolve over time, the collagen production helps provide a long-lasting improvement in your skin tone and texture, ultimately helping to delay signs of aging.
5. Monthly facials
Prejuvenation is a science, and it is also a chance to treat yourself! Undergoing regular treatments or HydraFacials with one of our aestheticians is a relaxing way to nourish your skin, prevent signs of aging, and enjoy a soothing spa experience. We offer customized facial options like dermaplaning and SkinPen microneedling to cater to all skin types and concerns.
Ready to get started? Book your appointment at Kalos Medical Spa in Fort Worth
The expert aesthetic professionals at Kalos Medical Spa are here to help you meet your goals, whether you are preventing or reversing general signs of aging, or looking for a specific enhancement! Arrive early for your treatment to experience our new luxury chair massager in our relaxation room. To book your appointment, call 817-292-4200 or contact us online today.